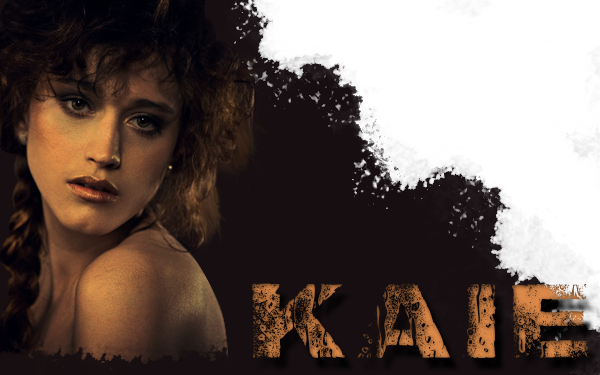 A Duplicate of the Last Post From Here


Kaie had a feeling they'd both be seeing the vapor of their breaths soon enough. That was the curse of winter's approach, the cold that settled during the end of fall. The kind that settled deep into one's bones and tore their bodies apart in fits of shivers. There was no escaping that kind of freeze. Only a fire could temporarily ease the uncomfortable tremors one learned to tolerate. At least Aider had the sense to put a shirt on. Thankfully her own clothes were nearly dry.
"Who knows. Maybe both,"
She teased him back, partially fueling the mystery surrounding her life and hiding it all at once. Never did she openly want to admit the latter accusation might've been somewhat true. Kaie could almost remember that day. That gentle, parting kiss in which one left in quiet fits of desperation and the other parting with detached emotions and restrained feelings. She couldn't remember the last time his name even slipped from her lips.

Kaie mused quietly to her, conversing between herself and the flames. A coy smile eased up her cheeks at his infantile gesture, rolling her own eyes in response. She should've known another question would come.



"Don't you miss your home?"



The Myrian woman stiffened despite the relaxing burn of the fire, her muscles coiling like muscular snakes prepared to strike. There was the slightest dilation in her eyes, one similar to panic, before they went dark. Dark and empty. Her vision disappeared into oblivion. In its wake was a hollow body and a wounded soul, all wrapped up in the appearance of a dauntless warrior. Once again, she left her own body to cross the Suvan. To return to the place the trees towered and blocked out Syna, Caiyha's creations ran wild, and the sounds of battle, victory, and glory rang through her ears. The place where everything was a splatter of color against a canvas of greens and browns. The place where longhouses laid, their fires looming upward through the trees. All fading behind the fearless roar of Navre's greatest gift, the snarl that could tear that whole world in two.

And then came the faces. The faces that tore her soul into bits, shredding it like one did to paper when ensuring no one else could read the words. Kaie did not see nor hear Aider. Not completely. His words reached her ears, but not the person inside the body. She was far, far away. And in a world of pain she would not speak of.
"Yes. I do. And I did,"
Kaie answered simply, her voice devoid of life and speaking only fact. Simple, requested fact. Harmless fact. But why did it burn her so?
"You ask a lot of questions."


This time it was not so much an accusation.