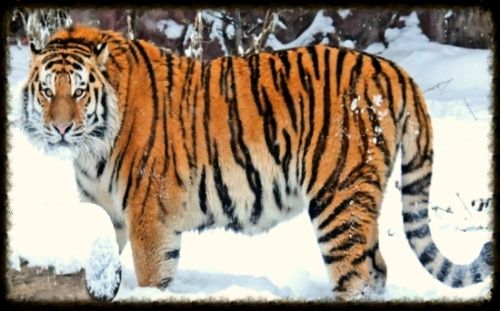 S
araphina settled herself more comfortably on the grass by the fire, starting to feel more at ease around Yuri. He seemed to be a good sort, but she'd stay on guard for a while longer just to be safe. His obvious embarrassment at not having a cooking pot was met with a gentle smile and a nonchalant shrug from the red haired Kelvic,
"Meh....no matter. I'd probably only ruin your meat with the attempt anyway. No need to apologise....I'm not expecting you to pluck random items from thin air....though that would be a neat trick if you could."
She smirked a bit at her bad attempt at humor, not really caring if Yuri found the comment amusing or not. The strips of meat on the spits mixed with the herbs started to fill the air with a delicious scent that made her mouth start to water. Apparently she was hungrier than she'd first thought.
Y
uri sat down beside her when he was finished placing the meat and vegetables to cook. Not so close as to make Saraphina's defenses rise, but close enough that they were both comfortable with the distance. The look of surprise on the mercenary's face at her honest question was a bit funny. She had long ago come to accept that there were a lot of things in the world that she didn't know about and the easiest way to learn about them was to ask people that did know. She wasn't ashamed of her lack of education in the world....it wasted too much time trying to be subtle about it, so Saraphina just preferred to bluntly ask and wait for the response to her inquires. Yuri's response of,
"Well Saraphina, it's reasonably simple, a mercenary is like... a soldier or guard for hire, most take money to perform any job they are asked, especially when the price is high enough. I believe differently to most other mercenaries in so much as, I don't accept any job which entails me having to kill another living being, partly because of my devotion to Dira, but also due to my own sense of morality and honour, so as for it being possible, I suppose that it is a personal choice as to how honourable an individual is."
T
he idea of being able to choose which jobs she could do and be paid for was highly appealing. Saraphina knew that she'd eventually have to find work as the money she had won't last forever. She'd had thoughts of simply hunting and selling her kills, but knowing how much she'd gotten in Avanthal for the pelts and meat, Saraphina knew that she'd have to hunt almost everyday just to make ends meet. But this mercenary work....it called to her independent streak. She could pick which jobs to perform at will....not be forced or ordered by someone else to perform it. Yuri's opinion on not killing another wasn't shared by her. Saraphina had no problems with ending a life if need be. She didn't particularly take joy in it, it was simply the law of nature which she followed. Death was natural, it happened all the time. As Yuri turned the spits, Saraphina mused out loud,
"A mercenary chooses which jobs to take and which to deny.....that is....very appealing. I don't like taking orders from anyone, being able to pick and choose your tasks. I could defiantly get used to that. Is that why you practice with your sword? I imagine some of the jobs you take to guard people end up with you fighting someone else who's armed. I've never tried to use a weapon....mostly I fight with my hands or in my animal form. But I think I'd like to try out being a mercenary. And I should probably learn to use some kind of weapon. What would you recommend Yuri?"
S
he choose not to asked the swordsman about Dira. She'd always known that other Gods and Goddess's besides Morwen must exist, but she'd really paid no attention to them. Honestly she didn't know the names of....well, all the divine beings besides Morwen. She just hadn't cared enough to bother. Yuri's choice of following was his own and he'd been respectful and polite to her. She would show the same curtsey and not question his religion. And Saraphina was beginning to see parts of Yuri's personality now that the two had reach a somewhat comfortable existence. He was a rather soft hearted man. After all, not many would invite a complete stranger that might very well murder you when you back was turned to sit at their fire and have a meal with them. And his confession of not killing another living creature was easy enough to believe....after all the man had allowed a massive carnivorous feline to walk up to him without raising so much as a fist in defence. The meat on the sticks had turned a light brown with charcoal black edges. Saraphina poked at one with her long nails and questioned lightly,
"These smell really good.....do you think there ready yet?"