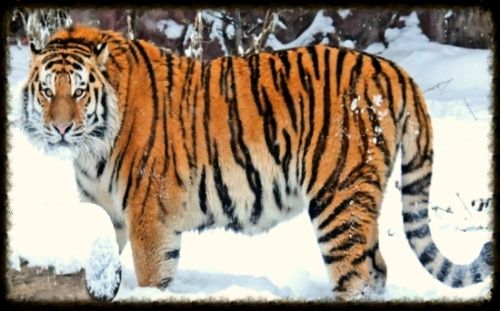 36th Day of Summer 514 AV
W
hen Saraphina had woken up, she had been filled with both excitement and a touch of sadness. Her stay at the World's End Grotto had come to an end. She was somewhat sad about that fact. The city of Zeltiva was really growing on her. The ocean breeze, the humid heat and the bustling streets. But at the same time, her feral side was growing restless. Her visit to Yuri's camp the previous day had been nice, as had been her walk in the forests outside the city. And she was craving that peacefulness and solitude. She'd need to pick up a few things before she made her way to Enthere's campsite. Saraphina wasn't completely certain of where the Cougar Kelvic's resting place was set up, but she was fairly certain of the area. The scent trails and trampled foliage would show her the way once she was out there. Stretching out and yawning widely, she flipped the covers back and sat up, legs dangling of the side of the bed. Glancing around the quaint room again, she smiled to herself,
"It has been a pleasure….but it's time to return to my roots."
Standing up and grabbing her comb from the side table, Saraphina ran the teeth through her long red tresses as she moved around the room, gathering up her belongings.
S
he finished combing her hair and grabbed her loose white cotton shirt and skin-tight black pants. Putting on her black undergarments, she slipped her clothes on. Bending down, Saraphina pulled on her calf high black boots. Tucking the rest of her belongings into her backpack, including her black cloak as it was still warm outside and she felt stifled in the long cloth covering. Tying her bag that contained her Mizas onto one of the straps of her pack, she made a note to buy a belt among other things before she left the city. Walking out of the room, she locked the door behind her and headed for the common room. Turning in her key and thanking the inn keeper, Saraphina hiked her pack higher on her shoulders and started to walk towards West Street. The morning was turning out to be quite nice. There were fluffy white clouds decorating the skies, the seagulls were awake and making an awful racket and early dockworkers and Wave Guard wandered the streets. It was what she'd come to expect from the city.
T
he stores and stalls of West Street were just starting to open. Saraphina was alright with waiting for a few of the stores she needed to visit to open if it meant that she wouldn't have to fight the crowds. Murmuring a few things to herself, Saraphina started shopping,
"Alright….I'll need a bedroll and probably a tent. Enthere will likely have a large enough space for both of us to pitch a tent, but I'd like my own private space as well. Some food would be good to pick up too, maybe some fish and vegetables."
Glancing around, she spotted the General Store and walked inside. An elder, grey haired human man looked up at her as she entered. The two nodded to each other in greeting and she broke eye contact and started to browse the wares. She grabbed a bedroll, a one person tent, and a pouch and belt. Her arms were getting full from all the items so she set them on the counter but the grey haired man. He smiled kindly at her and started to pack the items together,
"If you need any help lass, just let me know."
Saraphina nodded back and went back to looking around. There was a lot of items in the store and the early hour made it easy to see everything without feeling rushed or smothered by a crowd.