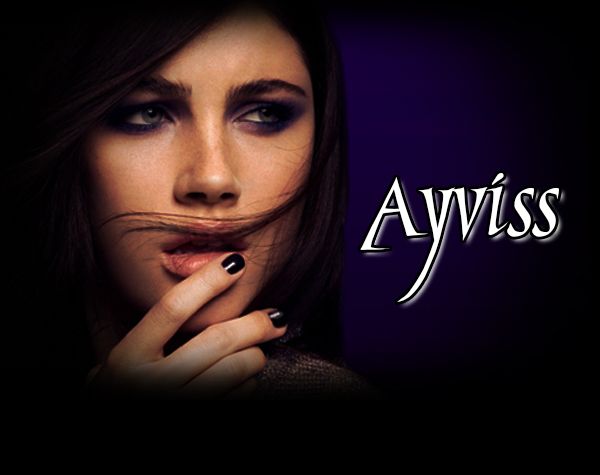 Ayviss had to make an effort not to growl when the Kelvic finished her speech. So that feeling really was what Ayviss had supposed. But the girl seemed to know even less about it than she did. However, this didn't change the fact that Ayviss didn't really want to connect with anyone. It would be easier that way. Unless...

The half blood leaned against the wall, thinking on the possibilities. Bonding meant they would share a connection, but the type would depend on them, right? It wasn't a magic that would make her instantly care for the Kelvic, despite it being the other way around, right? Ayviss sighed, lips pressed together. When she bonded with Dia, she already cared for the girl. It was a different situation, with a different person. Ayviss didn't need to be afraid of this. She could treat the Kelvic well, and in turn she would have a companion, a person who she could count on, maybe even convince to help her when she needed it. Ayviss looked at the girl, and she felt her mind screaming to her that it was the right thing to do. She was scared, still, but she could dance around it when the time came. She always did.

Slowly, she nodded, at the same time she let go of all resistance in her. Instantly, she felt her heart start to beat faster, a strange feeling washing over her. It was different than it had been with Dia, and the feeling was also different. Ayviss didn't feel the need to watch over and protect Jenna, but she felt something for the girl. She cared for her. Well, she already did, to certain extend, since she hadn't simply kicked the Kelvic out of her room. But now, this was evident to her.

Ayviss bit her lip again, wondering if she had taken the right decision. She had never felt so lost, so powerless towards a situation, and she definitely didn't like it. But now it was done, and despite knowing she could sever the bond if she wanted to, Ayviss couldn't bring herself to do it. She simply didn't want to. If it were anyone else, she could easily do so, but she always thought of Kelvics more like animals than people, and she couldn't help but care for them more than she would otherwise do.

She straightened herself, and looked at Jenna. Alright. Everything would be fine. She was just confused, she just needed time to think. To think over this bound. Besides, she was almost free. Just a little more, and she would never have to step into that house again.



"Look, you need to go. My owner will be back soon, and if he finds you here, I'll be in deep trouble. And so will you."

Ayviss shouldn't care.

"So go away. You can come back later. Anytime you want. Just go away for now."




x