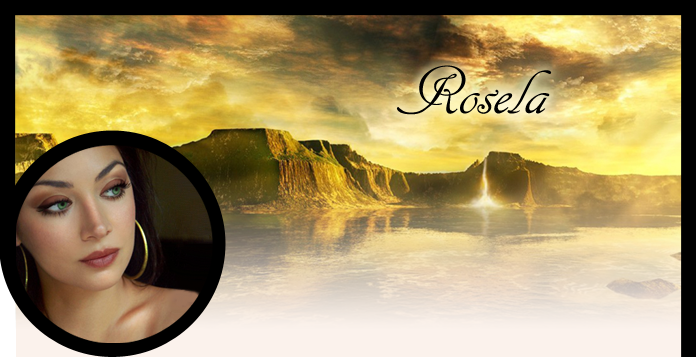 E
E
Timestamp: 10th of Spring, 515AV
Rosela had never quite appreciated the abundance of benches in Riverfall until that spring. Stopping for the third time since leaving Zhongjie Warrens, she sat heavily on a bench and pretended to admire the blooming scenery as her ankles throbbed. Riverfall was indeed in bloom – the warm spring air rolling back the miserable winter season and setting the entire city in a blaze of green. One hand on her enormous stomach, Rosela released the four bags from her other hands and leaned back on the bench. Over her shoulder, a small, pink blossom arced away from its bush and she reached up to trace the edge of one soft petal.
No time to waste smelling the flowers. She had beef tips in one of those bags and it needed to get home to the bottom of her stew pot. With some effort, she heaved herself off the bench, trying to maintain as much grace as possible. Soon enough, she was trudging back up the hill, bags digging into her fingers and swollen ankles threatening to give out. She'd turned down half a dozen offers to help as she's left Zhongjie but now her pride suddenly seemed so far away. She could have probably gotten one of them to carry her back. Still, it seemed like she'd done nothing but rely on others, specifically
men
, since the moment she awoke in that gods-forsaken bed in Gilia.
No more.
In between passing moments of weakness, she felt ridiculously, bull-headedly stubborn about getting these groceries home without having to flag down some passing Akalak to help her. She knew they would if she only asked – the 'queer wind', has Hirem had once put it, had seemed to pass over Riverfall with the beginning of spring, and everyone in the city seemed to be walking on air.
For Rosela, the lightening mood seemed to have come with a noted sense of dissatisfaction in the direction she'd allowed her life to take. The child inside of her was one thing, but her Talvis? It turned her stomach to think of him and the way she'd allowed him to install himself in her life. True, he seemed to genuinely want to help, but still, the
balls
on this man to so much as speak to her after what he'd done.
That was a battle for another day though, and as she reached the top of the hill, she veered off to the side of the road and one hand just barely stopped herself from collapsing too hard onto the bench. She sunk down slowly, twitching her dress out around her. How was she ever going to make it to her house?
E
E