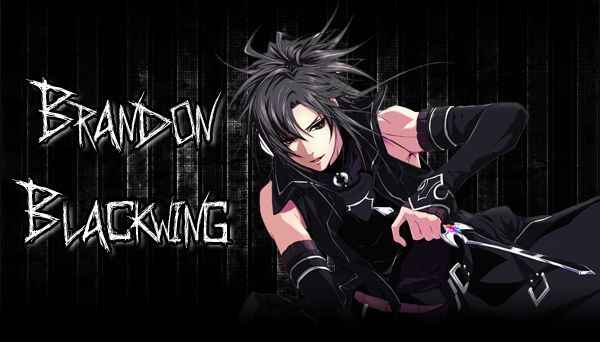 x
Day 67 of Spring 515AV
Around the 17th bell
Weaving through the horde of people, the bat made his way to the baths, planning to soak his body after a free day spent sweating and battling in the fighting pits. He'd trained, he'd sparred and he'd beaten some of the other's who'd been there. In Wind Reach there weren't a lot of people around who could match his skill in unarmed combat. Even among the Endal caste, which supposedly were the toughest people around in the city, he didn't have that much competition when it came to hand to hand combat. He had to admit though, they were skilled with their weapon -talon sword, was it? However, they weren't skilled enough; they could use their sword alright, but they did not use it as well as they should and could.
Brandon had seen expert swordsmen in action, every once in a while when the Shinya had to take armed action. Most could handle their weapon of choice better than other people; they fought as if their weapon was just another part of their bodies, an extension of their arms or legs. The Inarta did not. To them anything other than archery was not a natural way of fighting. The bow was part of their culture, part of their being. The sword was not. To them, the bow was a part them, but the sword was just a tool. They didn't care about the blade, it was just as much a tool as a farmer's hoe was. They didn't even try to become one, they just used it. And as such, they were average with their blade –though there were exceptions. Turrin was one, but Turrin didn't really count as an Inarta. Turrin was a Myrian too, and well, those were known for being war-crazed savages who mastered just about any weapon they could crush their foes with. And for eating their fallen enemies' and comrades' intestines too of course.
Either way, the Endal did put up a fight when armed, but as soon as Brandon managed to disarm them –and he had quite a few ways to do so- they were toast. They still tried, but
trying
was simply not enough. Not when facing an opponent who outclassed them in speed, technique and experience. Brandon knew how to fight barehanded, he had fought others who chose to do the same, both novice and competent. To be completely honest; the Inarta were hardly a challenge. They didn't see just how useful martial arts were, and they underestimated what an unarmed fighter could do. Some were rather good though, but most… hm. Most of the time, the fight was just about finished when he disarmed the other fighter; he crushed them from that point onwards. One move or a barrage, it mattered not. But sometimes, especially when facing off against an Endal that looked like the stereotype the bat had burned in his mind, he toyed with them. He played with them like a cat playing with a mouse, prolonging the inevitable, and ending it only when he got bored. He'd done that today too.
About thirty chimes ago
He was staring at him again, a challenge in his eyes, and an expression that read "I'm better than you" on his face. The beads and feathers adorning his hair and bryda told the bat more than enough about the man's caste. Endal. Brandon chose to ignore him for now, concentrating on refining the motions of his standard moves. The basics had to be polished up a bit every now and then; repeating the same things over and over again to burn them into memory and muscle memory so he would never forget them. Besides, he wasted too much energy on them. He'd noticed it before, his swings were a little too wide, and his body betrayed just about every action he would take. It was in his movements, and as such, the bat had decided to minimize those motions. Punches thrown from just a couple centimeters away, roundhouse kicks that didn't start with him bending his knee a little. They had to be invisible, his movements shouldn't be read, his actions should remain a mystery until he threw them into the opponent's face.
One way to do it was by minimizing the movements he made. Quick punches that didn't start with the arm being retracted a little bit. But another way was to add more speed. Brandon was built lithe, built for swiftness. He'd begun speeding up his movements a while ago, but he'd realized soon enough that it wasn't a good plan to do so randomly. He needed a rhythm to stick to, and he had found it. He'd skipped ropes, he'd continuously thrown punches and kicks every free day he had, and even during his sessions with the Yasi. Even now he was doing so; chopping away with his hands in the position known as "knife hand". He envisioned a foe, and he chopped at it, attacking from various angles, darting around with the bounce-step. His arms were relaxed right before he struck, then came the swing, which was kept as brief as possible, and when he should have hit his opponent, he stopped himself and withdrew his arms. It took control of his body, and expertise in the art of combat, but Bran had both. And he continued for chimes, switching to other basic techniques like simple punches and kicks, growing tired and sweating profusely. But he didn't stop, he did not stop even though his lungs started burning and his breathing became ragged. He'd been training for a bell or so now, but it wasn't enough for the bat, not yet.
So he kept going, until his arms felt as if they were on fire, and his legs seemed to be made out of lead. And then he decided his imaginary foe had been obliterated, and back-flipped away, landing on his hands and using them as support to continue his tumble, touching back down with his feet, panting heavily and wiping the sweat from his brow.
"Tired from dancing?"
he heard someone sneer. Of course, it was the Endal, laughing with his friends, poking them with his elbow conspiratorially and continuing:
"You know, this place is called the Fighting Pits, not the Dancing Pits."
There were nice and honorable Endal in Wind Reach, but this guy did not belong to that minority.
"Is it now?"
the bat replied flatly, not bothering to taunt him, knowing the Endal would get to the point anyway.
"Maybe I should show you what fighting really looks like;"
he stated, a smug look on his face.
"I'd love to see that,"
Brandon bit back,
"give me ten chimes to recover and I'll dance so hard you'll be eating dirt out of awe."
The man gave him a glare.
"If you can stop me from kicking your butt, you mean?"
Brandon gave him the warmest of fake smiles.
"Challenge accepted."
x
credit goes to Euthisa