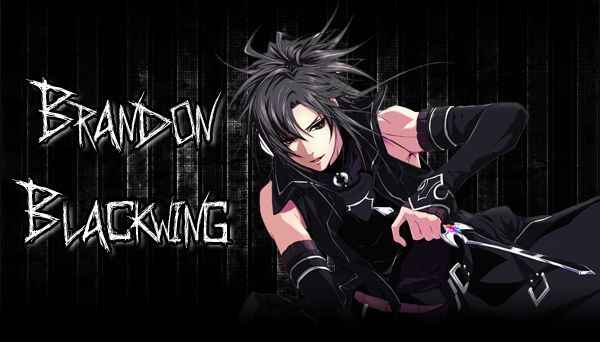 x
For the mentioned parts, Brandon used the same technique he'd used to memorize the knee; pressing the locations on his own arm, and committing them to memory that way. That had always been the most effective method for him; others might disagree on the success of it, but Bran liked it. The Kelvic repeated the process of testing his skills of recalling, and looking the locations up in the book, failing more than succeeding. Often if he got some points right one time, he had forgotten them the next. But that was just the shoulder, and the wrist and elbow would follow only after he'd been able to touch all the right pressure points. It would take a while.
Nevertheless, Brandon would not just give up easily. In order to grow stronger, to be able to beat everyone he needed to –including monstrous abominations- he would have to broaden his view. Of course, magic was still something he'd stay away from; he'd rather not use his soul for some fancy tricks. No, he'd have to use other things; mundane things. Or not? What could he do with this mark of his anyway? Brandon hadn't quite figured out how it worked yet, though he had noticed some odd things here and there. It would have been a whole lot easier if Dira had told him how it worked, or if she had included a manual. It would have saved him a lot of surprises… though truth to be told, Bran liked surprises, as long as they were pleasant.
He sighed, and focused once more, starting to test himself again, trying to locate the pressure points on his shoulder and knee accurately, but only succeeding partially on the latter. Oh well, he had a lot of time, no worries there. If he had to he'd stay up all night. Hm… but wouldn't it be a waste of time if it turned out those pressure points were useless? Perhaps he should test them first, but not here. So, the bat got up and dismissed the dek, who asked him again about the meals, then headed to the counter, where a sleepy librarian was present. After a quick discussion the bat was allowed to take the book with him, and he headed to his own room, where he would be safe from prying eyes and curious glances. And he could crawl into his bed whenever he wanted.
Within the confines of his barely furnished room, the bat got to work once more, starting an experiment, deciding to test it on his wrist first, just in case. But what if the effects –if he could even generate them- were permanent? He'd lose a hand. Although… a masseuse could perhaps reverse it then, they were capable of those feats, right? But hey, who said it wasn't temporary? Still, the bat wished he'd tried it on the dek first…. He sighed. What would he do? Let a chance slip away? Or just risk it and try it on his own body? Oh the dilemma; things never could be easy for once. The Kelvic let out a sigh, and then started to think. Wouldn't his body heal? If he thought about it, wounds usually were not permanent. Cuts healed, bruises disappeared. Surely this kind of thing would pass too? A wound was a wound after all. But to be sure it would be best to start with just manipulating one pressure point. Just one wouldn't be too harmful, right? Especially so since there were a whole lot of them just in once part of the body already.
Brandon nodded to himself, looked at the picture in the book and readied his finger. Just touching the points had had no effect, so maybe pressing them had? Upon trying he discovered that it did not, no matter how hard he pressed. It required technique indeed, but what kind?
Think Bran, Think. Massage. It's massage. How do you do massage? You press and twist. You rub in circles. You don't just poke, you rub while applying pressure.
He nodded, that was indeed true.
Massage takes time, so it's possible the correct way of manipulating the points does too, and they probably need to be careful. As such wouldn't doing it quickly and violently, like combat tends to be, give some results?
Well, he could at least try.
x
credit goes to Euthisa