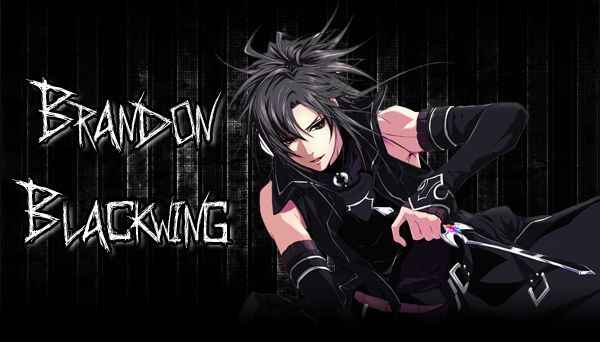 x
Day 6 of Summer 514AV -Night time
The Enclave
A library, in Wind Reach. It was like some sort of bad joke, the only difference being that this was real, and a joke was not. Brandon found himself wondering why in Mizahar this place had a library. The Inarta did not seem to be the studious kind, nor did they seem to be too interested in books. Becoming an endal was what interested them, but those things were not written down, since there was no such thing like "becoming an endal, part one" Every eagle was different, and every eagle had different standards –or so the bat had been told. As a result, Brandon found it pretty strange for the redheads to have their very own library.
It seemed a waste for some reason, but then again, he didn't really care about books either. Still, it would be a better fit if Wind Reach was a more scholar-y city. Ah well, it did not really matter. In a way, it was fortunate the Inarta had one, perhaps he would find here what he was looking for. Theresa had advised him to go explore the Enclave if he wanted to know more about pressure points in particular. The masseuse had claimed not to be very knowledgeable on the subject. Having given the idea a good amount of thought, Brandon had decided to stop by in hopes of finding anything. It wasn't like he had anything to lose, except time. But who cared about that? It was nighttime, and Brandon had finished his bendi with Theresa for the day. He had to spend his free time somewhere doing something, didn't he?
Seeking books was not the fun part though -if there was a fun part of being in a library- but finding the knowledge he was looking for, that was the fun bit. Of course, one had to find them first for that, something Brandon was failing miserably at right now. If he could he would have tracked the books he wanted down by scent, but in the dusty dry air of the Enclave the smell of old paper was everywhere, and there were no clues that could point him to the right books or section. All plaques were written in Nari too… The bat gave a sigh, turned around for help, but the place was almost deserted. Only the librarian was present, though she looked very sleepy. A couple dek were around too, however they seemed intent on hiding whenever the bat approached their current position. They made sure they were out of sight before Brandon even arrived. Cleaning eh? This was more a game of hide and seek. Was cleaning an excuse to spend the night in the library? Out of the way, not very likely to come across a lot of people?
Brandon inhaled deeply through his nose, picking up the smell of the dek; human, sweaty and dirty. Male and female alike, though there was a male close to him…hiding behind a bookshelf it seemed. However, by going around the bat did not spot the man, even though his scent clearly suggested he was there a couple ticks ago. Hiding in a quiet place was not a good idea with a bat Kelvic around though, and Brandon focused, letting his subconscious handle the influx of smells while he concentrated on what he could hear. Breathing. A very faint heartbeat. Multiple, at least three in his immediate surroundings. Well, he knew where they were, more or less, but they would still run if he approached, meaning he'd have to sneak up on one. The Kelvic sighed and pondering whether to blow out the lantern he was holding, to make the light that gave his position away disappear.
In the end he decided against it, going for a diversion tactic instead. He placed the light down, and stealthily moved out of the range of illumination. In the dark Brandon was hard to spot; he could move quiet like a breeze, and he knew how to make himself less likely to be detected. Within ticks he had lowered himself in a shallow crouch, an effort to stay out of the line of sight of his target. The bat moved slowly, placing his feet extra carefully, attempting to be as quiet as he could. In a place with a deadly silence like this that sort of thing was necessary. He followed the scent of his target, noticing it was getting stronger, and soon after he started to hear a steady breathing as well. Heh, he was getting close. A heartbeat reached his ears, faint, but it was there. Brandon was getting really close to the man's position; yes, it was between these shelves. Brandon snuck closer and closer, able to see his target now, even though there was no way a human could see him easily in this darkness. When he was only a couple arm lengths away, Bran held his breath as not to betray his presence. Usually this wouldn't be necessary, but the bat had no desire to have to go through this again.
Fingers closed around the dek's wrist like a vice, and the bat straightened up. The lower caste member let out a surprised yelp and almost jumped five feet in the air. The man stared into Brandon's eyes with a mix of fright and guilt, and if he'd been able to he'd have probably tried to run.
"No more games. I can find you again in a matter of chimes if you run."
He sighed.
"I don't care why you're here and I don't want to know. I need assistance with something, and then I'm gone, alright? As far as I'm concerned you can go back to doing whatever the heck you were doing before when I'm done. Understood?"
He stared at the dek with cold eyes, and the man nodded. Whether it was because he believed Bran or just because Inarta culture forbade him to disobey any member of a higher caste did not matter to the bat.
"Good. Follow me,"
the Kelvic said, leading the dek back to his lantern, not letting go of his wrist, just in case.
x
credit goes to Euthisa