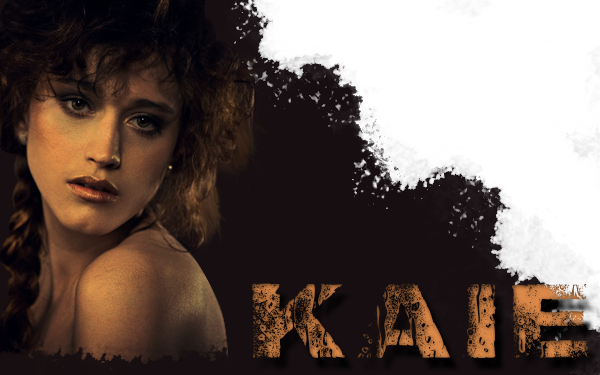 17th Day of Winter, 515 AV
10th Bell

It was a strange thing to the savage that she found herself in the presence of such a prestigious room. The apartment breathed a life of both grace and intimacy. Different forms of seating were scattered about the living room she stood in, with chaises framing center tables and love seats nestled before a fire that cracked and spit a calmingly destructive tune. Its heat radiated outward like arms stretching for the opposite corners of the room, fooling the dwellers for but a tick winter was not upon them. Beyond the common furniture across the room sat a fine oak desk. It was perfectly manicured with parchment, ink, and quills carefully organized across its finished face. Yet it was the view behind the desk that stole the Myrian's fleeting attention where the windows laid. Bright blue fabric was swept away from the crystal clear glass to reveal the stunning beauty of the Suvan Sea below the cliffside. Suddenly, she found herself warming to the idea of settling into a place as comforting as the Kuahala Estates. It certainly was a massive jump from the dilapidated mess of establishments she'd been summoned to in Sunberth when it came time to deliberate the terms of a job offer.



"Tea?"

a warm voice broke Kaie's stupor, turning her head to find a an elderly woman shuffling from a nearby hallway with a kind smile. The Myrian cleared her throat and shook her head.
"No thank you."
She scratched the back of her head, and as if she suddenly became possessed by the displeasure of the idea such a response might offend her host, she elaborated with a joke instead.
"I've always been partial to drinks of the stronger variety."
The old woman chuckled but nodded understandingly on her way to the desk with her own filled tea cup in hand. She seated herself behind it in a matching oak wood chair, and gestured with a wrinkled hand toward the two chairs aligned across from it. The Myrian obliged and found herself in one of the seats. For several awkward ticks she sat there practically twiddling her thumbs while the old woman took a lengthy sip from her porcelain cup.
"So...you sent for me?"
The old woman placed her tea cup on the small plate on the desk. Then she laced her fingers together and eyed the Myrian with a level, no non-sense gaze.

"I did. Tell me, it's Kaie right?"

Kaie nodded.

"Right then. So tell me, Kaie, do you know what a Nakivak is?"

The Myrian furrowed her brow and pursed her lips in thought. She wiggled uncomfortably in her chair and glanced about the room before answering.
"Is that what they call the Akalak's breeders?"
she tried pathetically, feigning as much confidence in her response as she could. The old woman smiled politely, and suddenly Kaie was beginning to realize just how ignorant she was to her new city of residence's culture.

"I suppose that's a crude term for them, but yes. They are women under contract to help continue the Akalak race. They are only freed from their service when they fulfill their agreement with the Oathmaster. Until then they belong to Riverfall. I am an Advocate."

The dumb look on the savage's face prompted her to continue patiently after another sip from her tea.



"When a Nakivak enters the city and their contract, they may be assigned to an Advocate. An Advocate is a retired Nakivak who has fulfilled her services to the city as an indentured host. So my job is to introduce new Nakivak women to the culture of the Akalak and the city, show them around, and get them settled. Sometimes I help a Talvis, which is an Akalak patron, get in contact with a Nakivak,"

the old woman explained, and it was only when she ran her pale hands through her white hair that the savage noticed the presence of scales.

A Konti,

Kaie deduced within the confines of her own head.
"What does any of this have to do with me?"
The old Konti woman gave a feathery laugh at that and leaned back in her chair.

"You Myrians truly are straight to the point, aren't you? Very well. Let's quit beating around the bush. I'm afraid one of my Nakivak's has disappeared on me. I found this on her bed this morning when I tried to talk her out of her ridiculousness."

The Konti picked up a carefully folded piece of parchment and handed it across the table. Kaie took it gently from her and unfolded it to examine the contents. Much to her dismay, the inside was filled with what looked like writing in Common. She might as well have been blind.

"It's a letter from her father in Syliras. Her mother's on her death bed. I remember she told me she had written them as soon as she arrived in Riverfall after being rescued from slavery. I fear now that she is free of literal shackles she's departed from the city to Syliras, which is a direct violation of her contract. She wouldn't listen to reason, but I had hoped she might."

Kaie gently tossed the letter back onto the desk and folded her arms across her chest. She shrugged her shoulders.
"Looks like a problem for the Oathmaster, and yet you summoned me."


The Konti woman sighed and sipped at her tea. Kaie imagined she was contemplating just how thick-skulled she must've seemed if the answer was so very obvious.

"My flight risk of a Nakivak Naveena...she's a dumb girl. Dumb but kind. I want her returned so that I might knock some sense into her rather than let the Undanas punish her. I received word a bell ago the Undanas was already busy looking for another Nakivak on the run. There's hope for Naveena's quiet return. When I heard what a girl at Godiva's had to say about you while you were there, I thought I might be able to count on you to hold your own outside the walls. Will you help find her before she gets herself killed out there?"

Kaie clicked her tongue, mulling the proposition over quietly. Amber eyes fixated on the aged Konti's face. Only concern and honesty appeared to linger in her expression. No strange sensation appeared for the duration she'd remained in the old woman's presence either. She sighed and unfolded her arms.
"This sounds a lot like a bounty hunt, so I'm not going to hurt for your Naki-whatever without a bounty. I don't do charity work."
"You will be properly rewarded, I assure you."
"Then I accept."
"Excellent. Naveena hasn't been gone long since I saw her last. She would've needed time to gather supplies before she set off. If I were to guess, she'll head north toward the Sanctuary to look for a horse outside the city soon. Your partner will meet you at the main gate within a half bell. I've already explained to him the situation."
"Hold up. Partner?"



"Yes, a partner. Another mercenary type unafraid of what lies beyond the walls I can trust to be discrete. Besides, this is Akalak business. He'll be leading this endeavor so we can get this all over with quickly and quietly."

Kaie rose from her seat and reached her hand across the desk. The old Konti eyed the gesture, rather amused by such a well-cultured savage, before reaching out her own hand to shake.

"Good luck to you both. Please escort Naveena here to me when you've found her and you will be rewarded."
"And what do I call you if anyone questions what a savage's filthy jungle hands are doing on the city's precious, innocent Nakivak?"
The old Konti smile at that and sipped at her tea one last time.

"Tina."



Just before the half bell ended the Myrian found her way to the Main Gates near the Blue Bull. A backpack was slung over her cloaked shoulders, a gladius was fastened to the weapons belt on her hip out of view, and a spear was clutched in her hands. She dug the end of the long weapon into the dirt, leaning impatiently upon it and scanning the crowd as if she had any idea which colored body could possibly be her assigned companion. She could only hope that whoever it was had a better idea of what exactly they were dealing with than she did.

OOC:

12,177/50,000