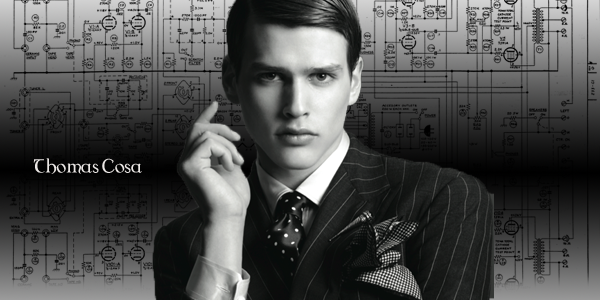 His magic perked at her test, his lips curling into a wiry smile. "

A challenge then

," Thomas offered, his eyes shining with a deeper intensity than before, darker and colder. As she spoke, the wizard felt the rhythmic pulsing of her aura, watched the deep purple obscurity of her aura, connecting patterns as best he could on her, an almost stranger. He was learning that catching a lie was harder with people he didn't know, and even more difficult, obviously, with people who actually knew how to lie.

There was hardly any movement, aside the gentle sway of her aura, darker colors desperate sloshing to cover anything bright and telling. This, for all he knew, was how she acted, how she was -- Estrellir hadn't corrected him when he assumed her for someone a bit more guarded than the average person. He convinced himself he'd seen something flicker in her depths, a hint of brilliant orange hue, different enough to be considered, if it ever happened at all. She was an enigma, but whether she'd made her self that way or simply was Thomas couldn't hope to know; but like anyone else, she had a pattern that could be broken if only he could figure out how.

"

That is perhaps an unfair question

," Thomas started, his smile broader than before, "I

know

you aren't from Konti Isle, so I would assume your family isn't either, but," he hesitated with this, despite wanting to trust her, allowing her to know that he hadn't been able to spot her lie was grating on his very nature, "

But, I didn't know because I caught your lie. I lived on Mura for a few years, studying this magic among others, and places imprint on others, especially when there is a familiar history. I'll spot a Syliran easily enough, because my family hails from Syliras. Culture, I suppose, has more than effect than most would like to admit on emotional expression

," he shrugged, watching Estrellir for any reaction. He was almost entirely sure her family had long since left Konti Isle, but she

was

Konti. She obviously had some connection to that place. "

The way you talk is different too, what's it called? An accent, I think. Speech patterns or something, if I remember

," he added, supposing Kontinese wasn't her first language, if she even spoke it at all.

"

But I didn't catch your lie. I would wager that's because I don't know the patterns of your aura, yet, since most people I do know wouldn't be able to get away with something like that. Unless you are an extraordinary liar

," he wondered this, the tickle of his gnosis irritatingly seductive at the moment. Why bother asking when he could just fall into her chavi right here and now?

"

You can try again, if you'd like

," He offered before continuing, "

Is there anything else you'd like to ask about Auristics or magic in general before we try our hand at initiation?

" He asked, his magic still spiking into her aura.