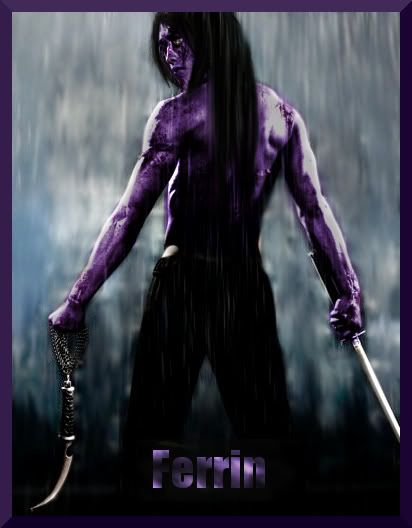 Day 36, Winter, 510 AV

Ferrin watched carefully as the Konti moved, silver eyes alert and focused, brows knit to further display his avid awareness. Yet another slow, deep breath filled his lungs, carrying with it the smell of fodder and beasts; so typical of a stable. The two remained alone and there had been no official greeting from any worker. Frustration encroached on the Akalak's mind, testing his forced calm. He was here for knowledge. Possibly supplies.
Not for small talk and mediocre socializing.

When the girl spoke he remained silent for a good while, though only because he hadn't a clue what to do with her. She'd given a name and asked for his. A generic greeting. Was there a point to this? Would it even lead anywhere? Did he really care? Was it worth trying?

But it must have been.
Ferrin cleared his throat and gave a nod to Nuavi, arms crossed in an introverted posture over the expanse of his chest.
"Ferrin. You are a Konti, I see. Are you here for... any specific reason? You don't look familiar."