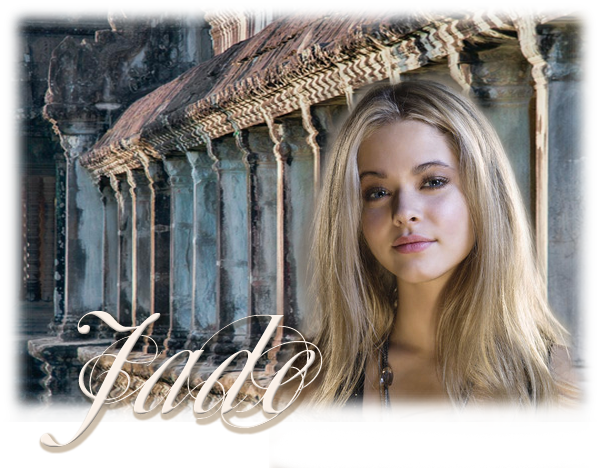 25th of Winter 517 A.V.

Jade walked out of her bungalow as Dina ran off to the mercantile wanting to try the trip on her own that morning. With a smile, the mother was more than happy to let the child do it alone. It would not be long and the little one would be learning a trade and preparing to survive alone in the world. Besides that fact, the mother had other things to do for the day. She had to meet up with an old friend from endrykas. Merevaika was not exactly excited to see the other drykas, but it could not be helped in a settlement as small as Syka. Popping her neck, the girls planned to venture into the jungle and see the trees that were scorched.

"I best hurry," the girl said walking to where they were to meet up.

The sand in between her toes had become a very calming feeling. She was not in any hurry seeing as how they fif not say what time to meet by. If the other drykas was not there when the blond arrived, she would settle in and relax while watching the world around her. That adventure would show if the two had gotten over their strained past. Jade had dated Merevaika's brother when they were both much younger. As the couple grew his family matched him with another woman causing the pair to split. Merevaika never seemed to truly care for the girl much. Sighing gently she spotted the commons and went up top and relaxed.

"I hope we can put the past behind us," Jade whispered looking around under the shade of the trees.

The blond braided her hair absentmindedly while waiting. Her mind drifted to her child and pulled a sigh from her body. Even though the girl had made friends after arriving in Syka; she still felt like the pair were alone there. A part of her wished that Syliras had not closed it gates, but nothing could be done about it now. The blond waited for her brown haired companion to join her for the days adventure. It took several bells before the girl finally made it. Standing up, a smile appeared on Jade's face.

"Hello again. Are we ready to go see the trees?" Jade asked.