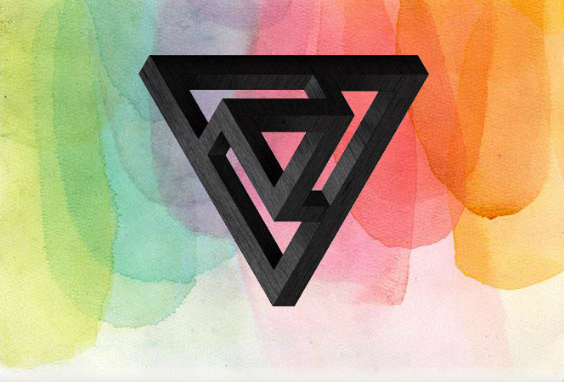 "That's an interesting necklace. What's the story behind it?" Madeira asked.
She smiled sweetly at the young sailor as she leaned against the railing of the Bellipotent. The sails were unfurled and the ship was slicing through the blue waters at quite the clip. The tailing ends of her rough chignon billowed about her face, and she struggled to hold the pages of her red notebook flat. The wind pushed the long skirt of her green dress hard against her body, and she noticed the sailor's shy brown eyes following the line of her crossed legs before he looked her in the eye.
"You mean this?" He lifted a leather cord off his sun baked chest with a sudsy hand. Dangling off the end was an enormous tooth. It was as long as her smallest finger, thick and flat, had a serrated edge and was almost a perfect triangle. The sailor (what was his name? Daniel, Damien?) let it drop back to his chest, where it dangled over his section of scrubbed floor like a dowsing rod of misery.
The boy couldn't have been older than sixteen. His face was a mess of acne scars and freckles, and he had a self-conscious sweetness about him that seemed at odds with his tall, toned sailors physique. His hands were red and raw as he scrubbed the deck within an inch of its life. He tended to get his work done faster and with more vigor when she was nearby. Something the others noticed and gave him endless shyke for. Especially as she was not only a skinny weakling who showed less skin than the average nun, she was also a creepy kind of witch.
But, to be fair, it was a long journey and she was the only living female on board.
"It's a shark tooth", he said proudly, dipping his bristly brush in a bucket of foaming water and forging forward with his attack on the scuffs and dirt. "A Great White. My last ship harpooned one off Syka. We all got a tooth that day."
Madeira's eyes followed the swing of the pendant with interest. In her hands her red book felt heavy with the layers of ink circles drawn and crossed out and attempted on its pages. A shark was certainly an exotic creature, and perhaps even had the kind of potential a new Maledictor like herself could coax out. She
wanted
it. She wanted to try, and this was too good an opportunity to let it pass by. But how could she convince him to give her the tooth? She bit her chapped lip and glanced around, seeing the small crew were absorbed in their own tasks and were paying no attention to the two of them.
"That must have been a harrowing! I've never seen a shark, but I've seen artwork of them. You and your crewmates are incredibly brave to tangle with such beasts. But I bet if I could catch you on your quiet hours you'd have a lot of stories like that to tell." she shivered dramatically and laughed, opening her smile into an simmering admiration.
He didn't look up, but from beneath his unkempt hair she could see the beginnings of a blush at the flattery.