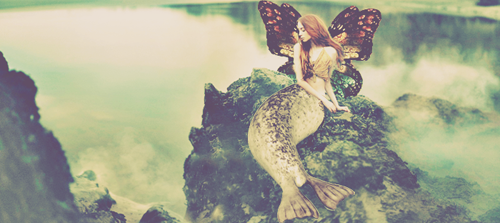 It's been more than a whole season since her fall, and despite all of the plans and best intentions, Mauriel has done next to nothing to make travel a more viable option for her. She didn't know exactly how dangerous the wilds were, but she knew that it was enough for her to be repeatedly warned not to leave city premises if she doesn't know what she's doing when people figured out that she's a newly fallen. She wondered if many Ethaefal were lost to the lack of such warning, for people to so persistently insist on it. Either way, she had no idea of where to start on her journey towards "knowing what she's doing," so she decided to seek some guidance. People pointed her towards relatively newly formed Hunter's Guild. Most locals still weren't completely sure whether the members would tutor her and at what price, but she figured it sounded like a good place to try. On top of that, she finally had some money to compensate said tutoring, so she felt comfortable seeking it out.

She brought along her new dagger, one to replace Ragespike which she had not been carrying ever since the incident with Haneht. The pale scar across her abdomen was an eternal reminder of how unbearable that dagger could be, so she was glad to finally own a replacement thanks to the patronage she managed to receive earlier this season.

Once she was on Sartu Peak, it wasn't hard to find the guild itself. It was very close to the gates, and the old building looked exactly like the people had described it. Heavy wood lining its walls and roof, likely the only reason it hasn't fell into disrepair in the period it has been abandoned, with a lot of decoratively engraved bits and a large freshly made sigil in the shape of a bird.

When her wings ceased to flutter as she approached the large door, she noticed a board in front of it. Wondering if it's anything of note, like rules of engagement, she took a peek, but it was just a pinboard of different jobs people here would presumably be interested in. She dragged herself inside, praying to whoever was listening that flying indoors would be allowed at least here, having had no luck at either The Bharani Library or The Basilika.

When she finally entered, the room was quite plain, a simple tavern so to speak, somewhat in contrast with the fancy exterior. It was late afternoon, so there wasn't many people in there, most probably being out for work. She looked around for somebody to talk to, but nobody appeared like a receptionist of any sort, so she just opted for dragging herself to the nearest group of people to pose the questions to them.