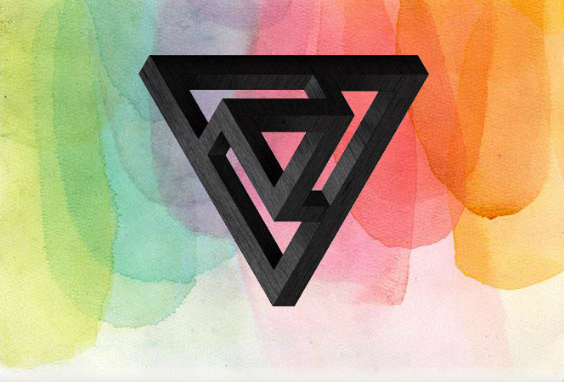 The iron stairs rattled no matter how lightly Madeira stepped. Still she closed the trapdoor to the third floor softly and defended the spiral staircase as quietly as she could. The second floor was a circular hall ringed with doors to the bathing room and the handful of unoccupied bedrooms. Well, one was occupied now, at least.
"Is Lani still sleeping?" Madeira whispered, holding the skirts of her blue cotton dress over her shoes. In her simple dress with her warm, plain Mouse Cloak over her shoulders, she was dressed more soberly than usual. Which was not saying much. Her hair was still scrapped back into a high braid, her lips were blue with hastily applied pigment, and she wore a mouse skull as a brooch, and her long lace gloves and her many heavy rings on her hands.
The house stirred, wordlessly confirming her question and pulling her attention to the correct door. The house wasn't speaking much lately, its artistic soul having been beaten and bruised by the events at the end of last season. The pain of having its grounds destroyed and of being unable to fix itself and the ugliness inflicted upon it was taking its toll. It needed care and attention, to be gentled and fixed like the healers fixed Madeira's body after the incident. But how do you doctor a house?
Madeira pressed her palm flat to the wall, and pulled her dijed from her soul. Coaxing the link between her and her Architectrix wide, she fed it a small piece of her souls energy. The house absorbed it greedily, and sent its quiet appreciation back through their link in thanks.
"I need to go. I'll talk to a builder before I come home, and see if we can get someone in to repaint you, okay?" She waited for its bubbling acceptance, and thought maybe it felt a little more cheerful than before. "I'm leaving Lani a note. Make sure she gets it, okay? Wake her if the babies start to cry."
Taking her red notebook and an inkstick from her pocket, she pressed it to the wall and wrote quickly. Though even in a hurry she couldn't help but write in that clean, pristine way she was taught.
Lani



I have to step out for a few bells, so I'll be leaving everything in your capable hands. There's milk for Moritz and Amelie in the icebox in the kitchen and fresh cloths in the master bedroom. We don't know what the twin's animal forms are yet so if you see a goat or vulture or something in a diaper don't panic. If any of the ghosts beg you for soulmist don't give it to them. But if they get violent about it I have left my crossbow and souldarts on the kitchen table. If the cat starts trying to make tea he's probably possessed, just let him be. If the house starts acting up and traps you outside or fills your room with spiders remind it that I've left you in charge and that you won't be taking any of it's bullshyke. If the Shinya show up looking for me tell them its Rothsam the Curse Eater they need to talk to, not me. If anybody called Dusk shows up tell them I'm at the Tower and that I have everything under control.

Lastly if the twins are not the perfect image of health when I return I will hold you personally responsible. Thanks for your help!




Folding the letter up she pushed it under Lani's door. With a last word to the house to wake Lani at the first hint of trouble, she scooped up for rucksack and hightailed it out the door into the early morning sunshine.