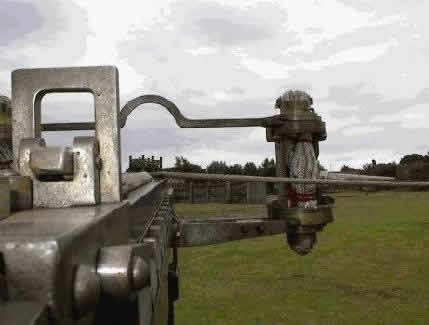 Timestamp: 50th of Fall, 519 AV
A source of continued concern for Dess was the battle of the Dark of Night. To his shame, the Meraki were unprepared for the malevolent intent of the men that had captured Kalistan's vessel. The only trained fighters on hand were himself and Kelski, and only with the help of Crylon, who was untrained in battle, were they able to overcome the invaders and take back the ship. Kelski had been seriously wounded in that fight, and he received light wounds. Had either of them been incapacitated, their friends and family at the Demesne would have been vulnerable.
A thorough defense strategy needed to be designed, leveraging the strengths of everyone at the manor, and training them where necessary. While Dess continued to contemplate more elaborate magical defenses, the attack in early Fall inspired him to institute more immediate changes to ensure they were not caught off guard again.
One of those measures was to create a simple fortified point, or points on the beach near the docks. Projectile weapons could be employed with a simple defensive position to help stave off attackers and keep people from having to engage in a melee. He informed Kelski of his plans and set about devising his plan. Two positions would be his basic desire, separated to offer a varied angle of attack and more effective defense. While bows and crossbows could be fired from those positions, he really wanted something that could reach even out into the bay, where a ship may linger. They didn't have the people to man siege weapons like catapults or ballista. Dess wanted something even the less trained and fit of the residents could employ effectively.
He remembered something he had seen in Syliras, weapon emplacements that were powerful yet not huge or difficult to employ. Dess made a trip into Zeltiva to do some research. He found help, not at a weaponsmith, but at the shipyards. Heavier but semi-portable weapons were what armed ships, just the kind of hardware Dess sought. A shipwright foreman proved very helpful, for a few gold mizas, in recommending a weapon he called a
scorpion
. The sailors called them bolt-throwers. Powerful enough to punch through armor and weaker cover, but not unwieldy.
With a few on hand, Dess was able to examine the weapon. They looked much like heavy crossbows, but the mechanics were slightly different. a winch on the end was turned to pull back the cord, a groove in the center frame held a thick-shafted bolt with a simple iron wedge-shaped tip. A cord tied to a trigger was pulled to release the projectile. They were mounted on a sturdy tripod and could swivel and tilt for accurate aiming. One person could man them, but two would be most efficient.. He made arrangements for two of them to be purchased for the guild, along with a supply of bolts. Dess knew a reliable Sefra who stopped at the Demesne frequently. He could haul the scorpions for a reasonable fee on his palivar.
Meanwhile, Dess returned to the Demesne. He needed to plot out and construct the defensive positions where the scorpions would be placed.
Word count: 531