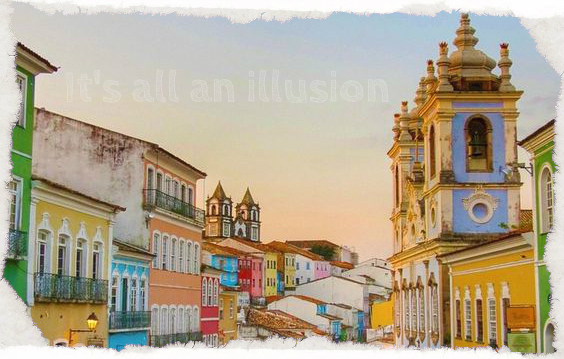 "I know, I know, that was mean, I'm sorry", Madeira soothed, relieved to see her son uncoiled from the stiff knot he had been in. "But that doesn't mean it's not true. You're a big strong Okomo, but you're also a little boy. You're still young, even when you're big, and when you're in this form you're still small. And being young means being weak and naïve, at least for a little while. Or for me even after I grew up I was still small and weak!" Pinching her fur cloak she patted away the last of his tears. "But you'll grow up fast, and you'll be smarter and wiser when you do. Until then you need to be safe, okay? I'll get you someone to teach you to fight, as long as you promise me you'll be careful."
Her proud little boy. It was hard to muddle through when he was trying to explain, but with words like
duty
and
protect
it was hard to mistake the meaning behind it. And he wasn't prone to tantrums like normal toddlers, so perhaps teaching him to fight wouldn't go as badly as she was imagining it. He'd grow up just fine. But more and more she was realizing he wouldn't grow up to be hers. Amelie was proud to be a Craven, and showed every sign of wanting to follow in her mothers footsteps. But Moritz was proud to be an Okomo. She would train him as she was trained, and try and make a proper spiritist out of him, but she could already see the losing battle it would be. Her wayward child was just that, and she had no idea how she could change his path.
These thoughts were derailed as Moritz, face scrunch and confused, voiced a question he seemed to have been sitting on for a while.
"Your dad is like you and Amelie, he has two... forms. Two bodies", Madeira explained. "That's because he passed on his race to you two, so all three of you are Kelvic. I'm Human, so I just have this one body, and It'll grow much slower than yours. Being Kelvic is very rare and very special."
Lifting Moritz by the arms she struggled to lift him off her lap and stand him in front of her. The boy was thin but gods was he heavy, at least to her. In front of her like this it was easy to see Allister in him. Perhaps it was something in the shape of his eyes or the slant of his jaw. It was hard to say for sure, it was more of a sense of everything fitting together just so. It was much harder for her to see herself in the boy. But it was there, in the cracks between Allister, at the very edges of his features. Just little things that reassured her that he was her son too.
"I'm going to register you and your sister for school", she said as she stood, kissing the boy just below his mess of hood-flattened pastel hair as she did. "You can wait for me here, or play outside if you'd like. Their might still be kids out there. I'll just be a chime, I promise. Then we can talk more if you'd like." As long as it wasn't about
how
his father gave him his race, she inwardly begged.
The receptionist was ready. Her attention flicked back up as Madeira left Moritz and approached her desk. Within ticks she was brandishing a smile and a sheet of carefully inked legal paperwork. "Here we are! Are you interested in day or night classes?"
"I hadn't given it much thought. Do we have to decide right now?" Madeira reached for a much abused feather quill and half full pot of ink the receptionist supplied her.
"Not at all. The younger classes have a pretty loose structure. Once the children turn sixteen then it becomes necessary to apply for classes with specific instructors."
"What would it cost to enroll two young ones under sixteen?"
"Nothing at all! Early education is free in Lhavit. I'll just need you to register them." She pushed the legal sheet towards the Spiritist. "I'll need your and our new student's full names, addresses, races..." her manicured nail swept over the paperwork, followed closely by the nub of Madeira's borrowed quill.