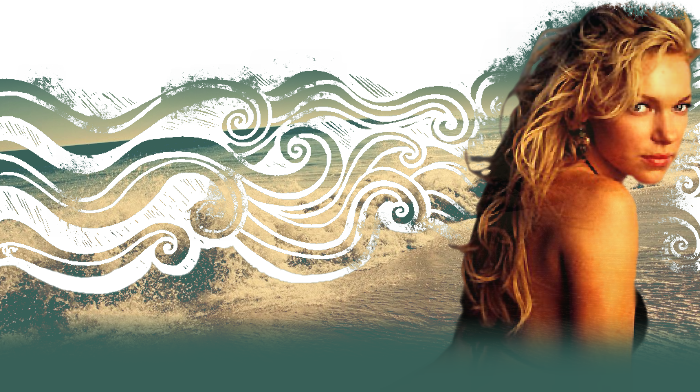 How could she worry everytime she saw somebody get hurt. Every little wound was annoying to S'Essy, maybe because of her Oath and because how she grew up. She saw a little cut and she had the itch to heal them. She didn't know if that was healthy... no.. it was. Better to be sure always, she couldn't afford to make little mistakes.
S'Essy chuckled when the girl started to wipe her face because of her kiss. She thought if she went too far but it was worth it. It was an amusing sight. The chuckle turned into a big laugh when she said it's disgusting and questioned the Konti why did she do that. She had a good laugh, she needed that. When she finally stopped and could breath she answered the girl. Still was brushing her fingers through her hair.
"Because I'm evil, and I knew you would hate that."
And speaking of evils. Fallon was handing back her comb. Her apologies made S'Essy even smile more and more. A sweet child she was. A funny a child also. Other races could so suprise her always. She could learn from them a lot, this girl was no exception. She took back her comb.
"No... I hardly could be. But I tried. And I was using my power, which my goddess granted to me. Healing. See that mark on my forehead? That gives me this wonderful power!"
She said while pointing at her gnosis. Then she saw that Fallon was looking around the woods. She also did that. Tried to recognize where she was and where was her home. She didn't want to get lost with her. But the question brought back her. Another game? Searching for villans.
"Well... why not? But where to look for them?"