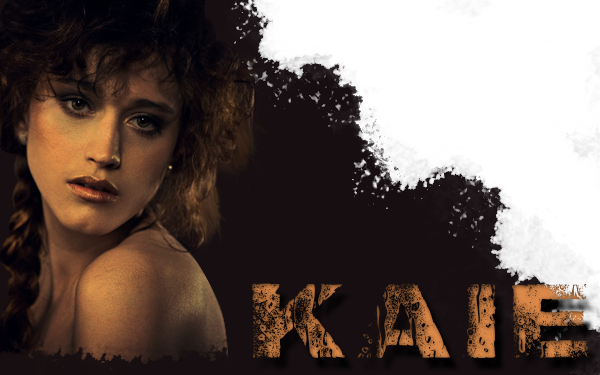 35th of Winter, 513 AV
14th Bell



Did it ever end, this constant traveling? Could it be her curse to jog from one end of Mizahar to the other in hopes of finding the coin, the resources, and the means to pursue a grander journey? Thus far, it sure seemed like the Fates were leading in her circles. She was like a dog chasing its tail. For one reason or another, she couldn't ever quite catch it no matter how fast she turned. Her targets were always one step ahead, and she two steps behind. What a vicious cycle.

Trent had convinced her to hold off leaving Ravok. She should've never crossed his path again. To be honest, she was pretty set on the conclusion she never wanted to. He found her one day in the forest outside the city anyways. Reluctantly, she had agreed to hang around until he assembled another caravan to head southward. Had she any wits at all, she would've declined. There was something malicious he brought out in her. Something unnecessarily evil. Whatever it was, it was unbecoming. She could see that from a mile away. A fire ravaged face reminded her of her wrongs and the monster caged within her soul for some time. Even when the man succumbed to his wounds and was removed forever from her sight, she still felt the weight. At least he hadn't appeared in her recurring nightmares yet.

This time, Kaie swore, things would be different. She would not let him turn her into some loyal dog whose sole purpose of surviving was to heed his wishes. It was an armed caravan of travelers, not her personal army. He was leader but not general. Trent would know the Myrian woman was not a new recruit to be brainwashed. It would be best if they stayed out of each other's way when they cooperated. In an attempt to avoid potentially maiming a member of the newest group, Kaie accept Trent's offer. She would become his scout. Their previous experiences together had proven they were always lacking in that area, and he thought she had a keen eye. It was as good a chance as any at keeping her hands moderately clean.

They

could be the thieves and outright murderers. Not her. Not anymore.

It was as good a time as any to check out the lands ahead. Luckily, they had cleared the boggy areas of Nyka a while back and entered the familiar landscape north of Syliras. Pretty petching far north, but the idea of being closer to the City of Peace than the domain of Uphis was a welcome one. With the caravan stopping just along a stream west of where she was headed, Kaie felt confident enough to take a look around. Every once in a while as she navigated the changing gradient, she would mark a deep line around the trunk of a tree. A simple measure to ensure she kept her bearings.

Her footsteps were moderately controlled. The layer of snow under her feet crunched rhythmically regardless of her balance, but it was far quieter than foolish stomping. Observant gaze scanned the treeline regularly at every pause or sound, waiting for the worst to make its appearance. So far there was nothing but a startled snow hare, which Kaie's spear missed by a long shot. Still she had much ground to cover until she reached the precipice of the cliffs she was eyeing from the glade. If she was right, it would give her a valuable eagle-eye view of the area they were traversing. More importantly, it would give her full range to spot a too smokey campfire.



Just a little farther...