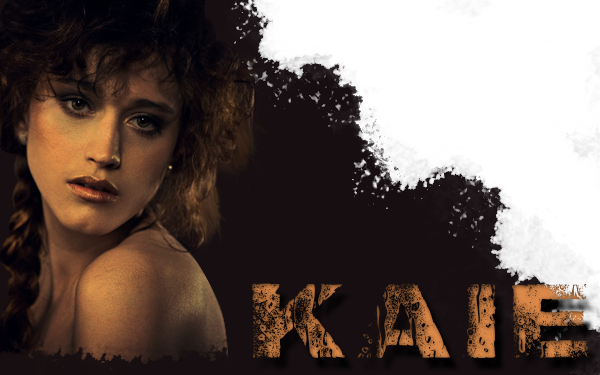 4th Day of Spring, 514 AV
16th Bell


There was something gravitational about the place. Within the worn out casino was a sea of sweaty, filthy bodies all with near empty pockets hoping for a little luck. The men and few woman around were a gritty, ravenous crowd all shouting at game boards, battling roosters, and pugnacious cage fighters with enough volume to fill the whole room and drown idle conversation out. Plumes of smoke rose about, some with a sweet smell and others having one that made a passerby choke. And somewhere within the midst of madness was the young Myrian woman just about as lost as ever. It was almost guaranteed she'd wander into such a shyke hole sooner or later. Whether she searched for it or not, it seemed the sunkissed warrior had acquired a nose for trouble. In a city like Sunberth it wasn't such a rare thing to find. Yet if she was going to fall into a pit of chaos, she might as well try to benefit from it, right?



"Gods damn, what a hit!"

One of the spectators cried with a sadistic grin, hands balled into tight fists around the cage fencing.


"Why're you so surprised? That boy's born and raised here. 'Course he's gon' hit well!"

Another shouted back in a booming declaration of pride in the young man within the ring.


"Don't hold your breath just yet. The little tiger's still got claws."




"Yeah? I give 'er two more rounds."



Kaie's back smashed against the cage with the impact of her opponent's right hook, the shaking of the metal barrier winning cheers from the crowd at her expense. Their chests heaved with exhaustion, both of their breaths ragged from the intensity of their violent dance. Her opponent was a thin, pale youth both broken down and built back up within the burning Slag Heap. He was tenacious and bold, everything a Sunberth denizen that survived to be his age had. His money was made winning fights like these especially when they were against the foreigners. It was his livelihood. It was religion. And it was his ticket to another mediocre meal.

"Tired yet,

Savage

?" He purred venomously from across the ring, no longer even bothering to keep his hands in his guard. Bruised were displayed proud upon his lean body, the only testament to the true scale of the fight. Each had exchanged blows without much shift in the balance, yet the battle was nearing its painful end and someone had to break.
"Nah. You?"
She fired back between sharp inhalations, her voice saturated in her native accent that always made Common words sound just a bit more brutal. She was still there with her back braced against the metal frame despite the angry fists pounding at it. The guy shook his head with a sinister smirk of one about to achieve victory.



"Not even close."

Then he was moving right at her with his right fist raised, leaping off toward her outside when he was in range to hurl his hook.



You've grown too cocky, my friend, and that has made you sloppy. Your body told too much this time.



And with a sudden exhale she had pivoted outside his showy attack and away from his punch. In the same moment her right fist hurled itself at him with a ferocious speed. Her knuckles cracked off his jaw in a sickening thud of flesh upon flesh, and with his balance and perception ruined, he landed with unstable feet that reeled back under him. A sweep of Kaie's shin through the back of his knee dropped him flat on his back, and with a shriek she was upon him. His fists raised in a panicked attempt to protect his face but it was of little use. The assault came from every direction in a brutal rain of punches of all kinds upon his head and body, all depending on which place he failed to protect with his frantic, flailing limbs in hopes of creating a defense again. Once or twice he did manage to clip her, but it was not enough to incapacitate her. Not when the the burning mark of Myri upon her body silently cried for his defeat, filled her body with the will of her Mother. She could not disappoint her, not this time.

Her left hand hooked into his rib cage just before her right pummeled into the the part of his jaw just below his lip's corner. The latter strike made the man fall limp. His eyes were half open in a dumb stare but not one of his appendages moved. Only the rise and fall of his chest let everyone watching know he was still alive. And with that the Myrian woman rose and stared down upon her victim.



There is no further victory beating a sleeping man into Dira's arms,

she thought to herself as her amber eyes roved his awkwardly laid body. A bronzed hand wandered to her face and swiped along her bruising lip. Upon inspection of her fingers, she found droplets of crimson painted along the pads. Kaie cursed in her native tongue and shrugged her bruised and battered shoulders. In the areas of her body not covered in vest or loincloth there were fresh bruises to add to the growing collection of those still healing. Every moment brought up new sensations of pain that were not there before. Goddess, was she tired.
"Goddess, accept my offering as a gift. Your daughter claims this victory as yours,
She murmured through the shouts of bystanders, most of which were angry voices several copper Mizas poorer. So different were these people from the ones that visited Syliras' casino. Step by painful step, Kaie walked through the opened cage door and made way for the man taking the bets. Her fatigued eyes followed him with a level stare as he came forward with a sneer.



"Congratulations, Savage."

Yet still a small pouch was dropped into her opened palm and stored into her cloak. A few guards were holding enraged citizens back while she passed, their cries and insults deafening in her ears. Still the Falyndar woman's expression remained hard as stone and unmistakably spent. The haze she was in was thick enough to keep her from truly digesting their words. Instead they merely floated over her head.

Eventually she did find herself sitting in a rare empty booth. With her weapons finally returned as promised, her loose cloak was wrapped around her shoulders and her hood was up over her head. She didn't dare take out the pouch to count her winnings, so instead she merely rested and watched the strangers move by. It wasn't like she had anywhere else to go to begin with. Kaie was essentially starting over from scratch like she had only years before. Lost in an unfamiliar city yet again, only this time the streets were far meaner. So deep was her longing for home.