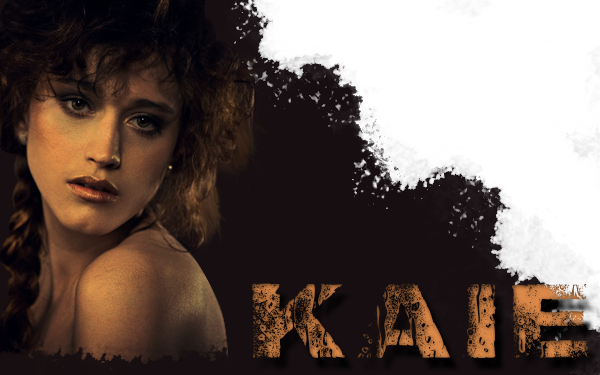 She saw the ambitious glimmer in his eyes while he listened to her, and the thoughtful way he pondered in his silence before he finally addressed her. Again, the conversation persisted with their habit of honesty and transparency. Somehow he had undressed her. The oftentimes hard, impenetrable front she maintained fell from her flesh and plopped down like a coat about her ankles. The vulnerability within her thoughts and the helplessness she felt in the face of the world was on the table. She was bare before him, sitting there in that old chair. And he did not deceive her with his words, but his proposal was enticing all the same. He could not offer her what she wanted, could not bring her home or light the way toward the path she was to take. He offered something she needed. Something of this world she understood well. Camaraderie.

For some time she merely gazed at him with an even, neutral expression. Her eyes were trained on his face, her lips twisted ponderously as she quested to stomach and process what he'd said. The chair creaked curiously as she leaned forward toward him. Bronze fingers once again toured the lines of the table's wooden grains.
"Blood of my blood. Loyal faces to fight for me. It all sounds a bit...romantic doesn't it?"
She tried with a tiny twitch of a polite smile, curling her nails into the wood and slowly pulling them back toward her body. It was a glacial-speed gesture. The pads of her fingers wandered the deadly spires of the table's looser splinters, feeling each tiny prick against her flesh too weak to draw blood.
"Have you forgotten where we are? I've been here long enough to know loyalty is a rare enough trait to find, and one that most often gets you killed. You and I have sacrificed and killed with one another before. Petch, any other mercenary would've left you for the Yukmen or the bandits, and any Sunberthian with an ounce of common sense would've kept himself out of what you rescued me from tonight."
Goddess, how she hated to use that phrase: rescued me. She was no damsel in distress. She wasn't a woman draped in silk and carted about in decorated litters through the streets. She was a savage boasting naught but loincloth and leather vest, more inclined to treasure a scar's nostalgic power than the shimmer of a priceless gem. She was a Myrian and shamelessly devoted to all that her people were.
"It's just as easy to pledge fealty as it is to break it. I don't care for coin like I once had seasons ago, but I know that you and those you're bound to must. How can I simply agree to trust these people and their allegiance anymore than they can mine?"


An apologetic grin graced her lips for a moment but she merely shrugged her shoulders. Could he really blame her for being so doubtful?
"Selling my sword has taught me a thing or two about the importance of insurance. I do my best to keep daggers out of my back. You understand."