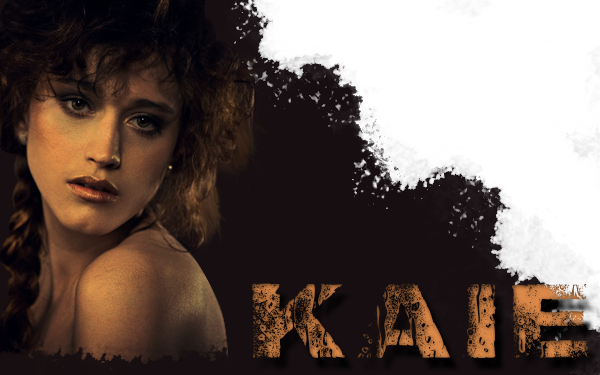 The business with Matthew was sealed, but there was still much to be done. Lantern light flickered upon the walls. Only the shine of Leth illuminated the world outside, with the twinkling of stars above providing a hopeful contrast against the dreary world below. A line of shadowy faces were fixed into permanent scowls. Two figures made a leisurely stroll beside them. Weapons sung as they stepped, boots firm and commandeering in their pacing. A hand lifted to scratch a scarred beard.



"So...what do you think?"

Dirk turned to the Myrian beside him with an expectant expression. Fiery eyes carefully looked over each specimen before them before pink lips parted to speak.
"They'll do,"
Kaie announced rather confidently. Her bronze hand moved toward the jaw of one of the men standing before her, who shied away nervously before he resigned to her touch. She turned his chin away with her fingers, revealing the long scar running down the length of his neck. The gaze of the sword-for-hire hardened at the discovery of his past wound.
"This one will lead the second party."



"This one's name is Yuri,"

came the throaty voice of the man, his tone proud and unwavering in the face of the savage in his midst. Kaie's brow raised momentarily. Her lips curled.



"Yuri and I have been friends for some time. He is a fine choice,"

Dirk eased in, patting the man amicably on the shoulder. The man named Yuri grasped his battleaxe noticeably tighter.

"Very trustworthy."

It was hard for the savage not to roll her eyes.

No such thing as a trustworthy sellsword. Not here.

She motioned for the group to approach and gestured toward the kegs of ale sitting upon a table against the opposite wall. Tankards sat in a collection upon a table nearby. When there was hesitation to follow that of a foreigner, Dirk took up the mantle.

"Welcome and congratulations. You lot have been chosen for a chance to earn yourselves some heavier pockets. We all like Mizas, yes? Good! Get yourselves some petching drinks! It's time to talk positions."



-------------------------------------------------------------------------------------------------------------

Her morning hangover wasn't too kind. Granted, it was a small price to pay to gain respect among her new comrades. Being a Myrian was enough to merit distrust. Being a Myrian

and

a woman? That offense was hardly forgivable. If testing her limits with alcohol, which she had more experience with than she would like to admit, was all that they required last night to begin to find even ground with them, every minute of her headache was worth it. As she heard one Fang leader dare admit to her, sometimes leadership was a bitch. It was a good thing where she was headed would have no shortage of water.

The elderly couple, who turned out to be the actual owners of the Springs, happily led her to where the man they fawned over for being "so charming" sat. The Harlot did not disappoint. Finely dressed as alway, the man didn't overthink the position of their meeting. It was secluded compared to the rest of the layout and free from prying ears and eyes...so she hoped. Even the bloodlust warrior woman had to admit the little turtles nearby were damn cute. Attention settled sharply, however, upon the Shepard's Pie before her. Already could she feel her mouth watering.
"Good morning, Matthew,"
Kaie began before taking a seat in the chair across from him. Bronze fingers lace upon the table before her. The near-starving woman did her best to focus first on the man before the meal.
"You certainly didn't disappoint with your choice of breakfast. I'm impressed."
Her self-control broke down and she conceded to pick up the serving utensil, and served herself a moderate sized corner of the meal onto her plate. Then she picked up her fork and gestured toward Matthew before plunging it into the dish.
"How was your night?"