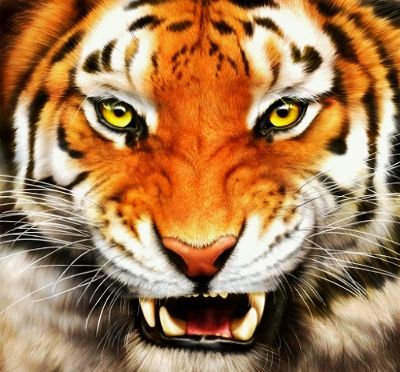 T
he hulk of a human's shoulder check into Saraphina's ribs hurt more than she was expecting. The Tiger was thrown backwards from her intended tackle, rolling over the fine sandy beach and panting hard, desperately trying to draw back into her lungs the breath that had been forced out. Heaving herself back onto her feet, she spun back towards the brawling human, trying to hide a wince as her ribs twinge in protest. The heavy footfall rocketing towards her made the Kelvic pin her ears back to her skull....but the rage filled words that her attacker shouted made her freeze in shock. Her golden eyes widened in surprise. A son? This crazed, frothing maddened man had lost a son? To mercenaries? Was that what drove him to attack a group of outsiders, innocents that had done nothing to wrong him?
S
araphina's mind whirled even as the Zeltiva muscle man bared down on her. She could smell the grief that flowed off the man....and the rage. He was suffering and sought to relive his pain. But the Kelvic knew nothing else about his reasons. For all she knew, this man's son could have been a murderer, a thief, or an innocent. She knew nothing of her attackers reasons for his rage, and she would not stand idle by while this man tried to ease his guilt and pain by inflicting more on those who did not deserve it. But she made a choice as the bull rushing human thundered towards her. She would not kill him as she'd originally intended. Truthfully, if she at all believed he would listen to her words, Saraphina would shift back to her human form and try to reason with the man. But here, in the middle of a battlefield, with numbers against her, such a thing would be foolish and most likely get her killed.
H
er surprise and quick decisions took a bit too long to recover from. Unfortunately for her. The muscle bound maniac's fists slammed into the Kelvics back, driving her front legs out from under her and ripping a feline scream of pain from her throat. But even as her paws hit the sand and a second series of hammer blows hit her back, she did not immediately retaliate. The man was in pain, he needed to release some of it. If she was to be his target, a focus for a poor, tormented soul to find some relief, she would bear it. If only for a few moments. Muscles screamed in protest and her already tender ribs bended inwards, almost feeling like they might have cracked a bit. But she did not lash out, her feline form was strong, honed to fitness and designed to take abuse. Saraphina would be the target in which this man could find some peace. But she would not lay down for him, not without a fight.
A
s her attacker raised his fists for a third strike, Saraphina exploded into action. Pushing the pain back, which was quite a feat and brought a wave of nausea to the Tiger's stomach, she opened her mouth wide. Glimmering, serrated teeth designed to rip and tear flesh sank into the lower leg of the barrel chested man, rending muscle and tissue with the ease of a warm knife through butter. Jerking her head back and forth while simultaneously jumping backwards, Saraphina hoped her surprise attack would grant her a brief opening. How she was going to stop this man from attacking her without killing him was still a question she needed to figure out. Her feline form was that of a predator. And predators usually did one thing and one thing only. Kill prey. To immobilize without causing a death would be hard and she was likely going to suffer because of it. But her choice was made, and she would not alter it unless something else changed.