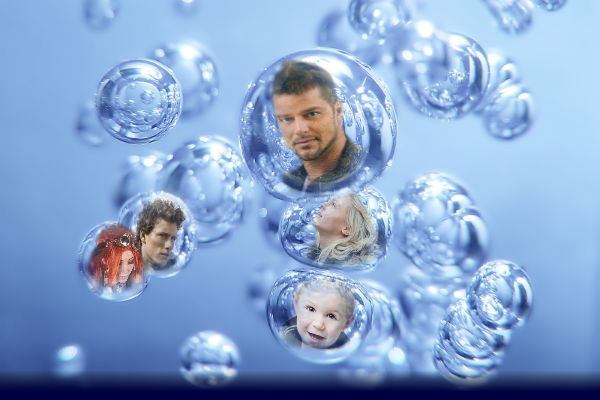 (A continuation from
Here.
)
His visit to offer aid had been followed with the success of obtaining some sort of useful task, but even so Ricky knew he was by far only capable of helping to an extent. Were it in his power though he would do any and everything he could, just to help give the kids that lived here a better place to call home.
So Hadrian no longer visits 'ere eit'er... Does dat mean he's gone an' left Zeltiva on some trip? Like he did before?
Ricky remembered that Hadrian had been gone due to some sort of plague, and of course his return to Zeltiva showed nothing different in turn it seems. That winter though was the last season the two ever had a chance to speak though, as Hadrian just somehow left Ricky's life without a single word to follow. No letter or nothing, and it seemed as though he did so in the same manner with everyone else as well.
"This used to be a classroom."
Madame Thea interrupted his thoughts when they entered an old room filled with broken down desks, it looked as though the very air of the place had yet to experience any signs of life inside.
Ricky could see that this was by far a favorite place the caretaker treasured, but it no doubt held great meaning to the children here as well. For the Wave Guard could even see that in this place resided an empty shell of what once was happiness, memories created a husk of a shell that remained empty to this day as living proof of its existence.
"This room used to be filled with sunshine and laughter."
As she stated this Ricky could not just hear but feel the sorrow found in those words, a sincere apologetic expression on his face as he could only show understanding in the gravity of sadness. This place no doubt had its days until it fell into this condition, but it was certainly not done having those days now. Not when the room as a whole just needed a major fix up to improve such conditions, and now that someone was finally here to offer such a needed thing maybe all that would finally turn around.
"Not t' worry Madame, Oi'll see t' it de place gits back int' shape."
He assured her with a little bit of confidence in his voice, as he felt determined to keep his promise and help the orphanage out as he said so before.
She gave Ricky a bit of a smile but there were still traces of sadness within, nevertheless she seemed convinced that he would follow through with such a promise.
"We would have cleaned out the room of its broken pieces but our hands have been full just keeping the children safe, warm and fed. You can start here by hauling the broken desks out to the back where they can be dismantled and used as kindling for this winter's fires. There's a bucket, some cloths, and other cleaning utensils in the front hall closet. If you can, this room could use a good dusting and some thorough cleaning."
With hands then clasped behind her back she moved to leave him to work, only stopping by him with just one addition before she would finally leave him be.
"You're welcome to the afternoon and evening meals. The bell will be rung when they're ready. If you have need of anything myself, Lily or Vasos are at your service."
With that said and with a curtsey she was finally off, and left Ricky to observe the room once more.
Broken desks and worn chairs, dirty walls and dirty floors, old untouched chalkboards, even the webs looked to have collected so much dust, enough for Ricky to assume the spiders that nested there had long moved on elsewhere. Overall he had a lot of work to do, and there was no time like now to get started.
Sanctuary Rebuilt
Autumn 13th 514 AV, 11th Bell
Location: The Farson Home, Old Classroom
Gotta git started wit' de desks, movin' dem out would be de best way t' make space.
He thought to himself in silence as he walked down an aisle in curious wonder, he couldn't help but imagine what wonderful studies and lessons the children learned here, how happy they were to have a place to gain knowledge at a time and how wonderful it was to be able to teach them. Part of him wanted to be able to be that teacher somehow, had he not already the duties of a Wave Guard as well as fatherhood to consider.
Roi...
When he looked over to the hall he first thought about the clothes, seeing as how they were offered as well as the cleaning utensils and such. Of course he came to the conclusion that he really didn't have to bother, seeing as how his brown shirt would need cleaning in a day or two anyway.
Thus the father took to observe what desks looked to be salvageable with but a few things that would need worked on, while the others would no doubt have to be dismantled no thanks to their condition. He made sure to go with the idea of counting them until every desk had been thoroughly examined, some just needing a few leg replacements or a new surface piece for writing on while others were better off being scrapped. It was then he came up with a viable solution that could prove useful, seeing as how the desks that were going to be junked anyways were to become firewood.
Maybe Oi can take what's good off o' de bad ones an' use t'ose parts on what can be fixed.
It was an idea that made sense and sounded plausible, so the best way to begin was by picking up the desks and moving them to where they were all bound to go. Out back.
He grasped the edge of the desks inside where a child would sit, a single desk in each hand as he drug them close for him to lift them. With the sound of wood scraping against the floor Ricky felt their whole weight then and grunted a bit, as he was caught by surprise by how heavy the writing desks came to be. Both desks creaked as they dangled in his hands, as the one lifted in his right hand cracked and in turn snapped. The sitting area of the desk fell to the floor with a loud thud while Ricky still grasped the writing surface, a grimace drawn on his face in turn as he broke a nervous sweat.
"Shyke!"
The word was shouted but not aloud for the whole orphanage to hear thank Priskil, otherwise he'd probably be teaching the children a very bad word to say when accidents happened. He only shook his head as he scooted the half of the desk that fell to the side, a sigh followed as he realized that he would actually have a lot more work to do than he realized in the beginning.