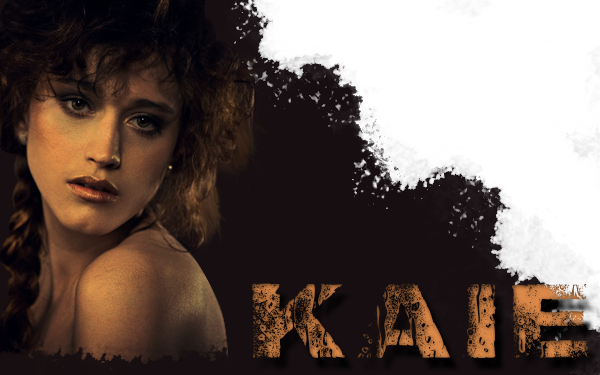 7th of Fall, 514 AV





Life for the young Myrian woman that morning had begun no differently than it had any other day she awoke in Mizahar's Heart of Anarchy. Her afternoon shift guarding Ruby's most prized men and women as they went about their duties was rather easy-going. After all, it had always been the late night drunks and rowdy gang members that most often caused her to handle undesirable situations with her fists. When her services were no longer required, she was content to roam about the city from one tavern to the next, listening for job opportunities and valuable information regarding people of notoriety in the city.

Eventually, as the borderline alcoholic savage always seemed to do, she ended up at the Drunken Fish. It was perhaps one of the only bars she felt remotely comfortable spending her time in. She was an obvious outsider after all, wearing her leather vest and loincloth paired with her very Myrian qualities. Such were shunned and targeted by the proud natives of Sunberth. Since Manowar's clients tended to be almost just as foreign as she with the docks involved, there were nights she

almost

felt compelled to loosen her guard. Of course she never made such a folly. Not yet anyway. A move that foolish would land her in some dark, filthy alley beside another mutilated corpse. Too often she'd seen men slain and women exploited at the first sign of weakness. When it came to the slaughter of men, Kaie's blade was far from clean.

For some time the day remained so mediocre when compared to the ones that came before. The bar was relatively docile, actually, filled with drunken singing and boisterous laughter. Though she'd never openly admit it, even the ale was

almost

good. At least all seemed well until the pair at the table adjacent to hers began their gossip.



"Oi! Boyd! You 'ere 'bout tha' drownin'?"




"Ay? Wha' drownin'?!"




"Buddy o' mine was wif me when we was 'eadin' back to tha' ship. Saw...Saw was 'er name? Tha' bitch we saw take on 'em Daggers by tha' stalls?"




"Hah! Tha' merc woman? Bitzer, I 'eard 'em call 'er. Wha' 'bout 'er?"




"Well two o' us a' the ship? 'Eard a splash. Saw 'er flailin' like mad tryin' ta stay up. Saw 'er go down. No one ever saw 'er come back up."




"No kiddin'! When ya see this? Ya sure?"




"Aye. Sure as I'm a true 'Berther. Saw it wit' me own eyes two days ago."



Kaie stiffened. Her fingers seemed to lose spirit in their firm clutch around the handle of her mug. Expression went hard, and she willed the dampering in her soul to die.

Bitzer dead?

The mug was seized again more fervidly and tipped back down her throat. She chugged the rest of the bitter drink, drowning the budding sense of grief like the method of her trusted acquaintance's death. When the cup ran dry she placed it upon the table and shoved it away from her. Then the burning began.

She isn't stupid. Never struck me as stupid. Could she really have fallen in the water herself? No. No, I doubt that. Remember where we are.

A growl built in her throat. A flame flickered alight and echoed in the fierceness growing in her amber eyes. Muscles tensed and her lip curled.

Murder.





"Hey! Everyone! Get the petch up!"


The room seemed to pause all at once, turning toward the open door where the crier stood. Some of the more drunk and hostile began to storm toward the man for his words. Even Kaie was torn momentarily from her furious sulking.

"Scaly bastards just crawled out of the Bay! They're swarming the city! Tons of them! Straight out of the sea! Join the fight! Join the slaughter! Kill the Sea Snakes!"

Then he sprinted back out the door where the sounds of battle began, cries of agony and the sound of clashing weapons. In a moment the entire bar was alive. Chairs squealed as patrons rushed toward the door, discarding their alcohol in exchange for bared steel.

Kaie ripped her gladius from its sheath with a primitive snarl and made a break for the door. With the crier came an outlet, an opportunity to focus her hatred and expel the hostility that bred in her warrior heart. This was not justice. This was not revenge. This was bloodlust. And she knew exactly what she was hunting when the man burst into that tavern, though she knew not a subrace that came from the sea.



Dhani.



And just like that she emerged into the street and raced with the mob toward the Docks. Thus the Ancient War of the jungle began, but this time upon foreign ground.