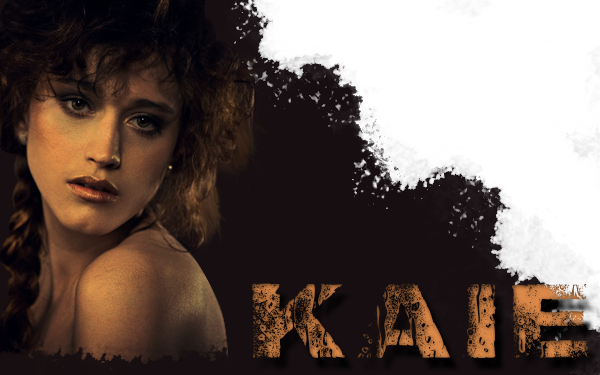 She answered his accusation nonchalantly with a shrug of her narrow shoulders. Her eyes squinted in amusement as the unmasked man swiveled in his seat, as if the notion of his own vulnerable seating preference had never crossed his mind. A careless move for one who must've waded in the shyke of Sunberth for some time. The Myrian adjusted to his new sitting position by spinning around, too. Her left hand rested upon the bar counter top while that half of her back leaned against the side of it. The mug-wielding hand tipped back toward her lips and another drink was taken by the woman.
"You got a problem with a woman who likes a drink or two?"
She flashed him a teasing grip, shrugging guilty shoulders in the face of his accusation. To his ration for remaining in the city, she offered him an understanding nod.
"You've got that part petching right, that's for sure,"
She conceded as the mug settled upon her thigh. From her travelers she knew he was right about the opportunities the city held for anyone brave enough to capitalize on them. It was certainly a complete turn-around from Syliras.

For all its violent tendencies, the malicious secrets, the scandals, and the cruel lies, there was no denying Sunberth had its merits. In the bowels of its anarchic society thieves, con-artists, and mercenaries thrived. Street rats could rise to seize impressive amounts of power, in the same way a street urchin could exploit and topple their regime with a whisper. Though traumatic to see the faces of friends now in then among the ranks of dehumanized corpses in the alley ways, it was never unwanted sensations of empowerment of justice when it was an enemy's. In this city, vengeance and justice are often blurred. Yet what difference did it make, when all were scraping, kicking, and clawing their way to the top of the stinking pile toward local infamy.

To his rebuttal of her own question, Kaie merely shrugged once more. Another drink of ale was taken, another glance about the room, and then she resigned to answer him. It was only right.
"Well I'm not here by choice if that's what you mean."
A man in curiously obscure clothing caught her attention as he surveyed the room from a shadowy corner. Amber eyes squinted for a moment, trying to find the face beneath the cloak hood. Several drunken sailors made a scene as they stumbled away from their tables and blocked her view from the sketchy individual.
"But...when you're here, anywhere really, you have to make do. Especially in a shyke hole like this. I have obligations here now."
She finished the ale by the time Manowar reappeared. With a slide back of the mug it was back in his waiting hand. Three more coppers replaced the drink after he picked it up. With a laugh he vanished again toward the keg.

The shady figure reappeared in her line of sight several ticks later. This time she noticed the individual dip out a back door behind a battered man, whose hands held a strange object the Myrian didn't recognize. All she caught was the strangest growth upon its surface: barnacles. Kaie adverted her gaze, disinterested, and gestured toward Vaylen's face once more.
"You talked about some kind of legacy with your mask. I haven't heard the story. By the looks of it, it looks like an interesting one. Come on, I'll buy you a drink for it."