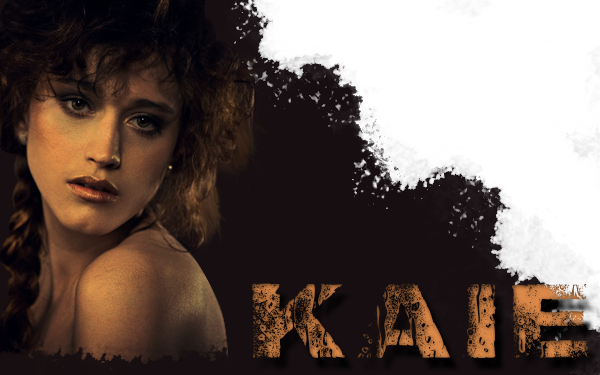 17th of Winter, 514
20th Bell




"Buncha con artists they are! Thieving bastards!"

The old man growled with a slam of his heavy fist upon the wooden table. Milky blue eyes narrowed and lips twisted in an unsavory fashion in light of his remembered fury. He gave a scratch at his scruffy, white beard and took another drink from his mug.

"Tried to buy me a good workin' lad. Strong as an ox they told me he was. Told me he was from Kenash, the sorta slave the rich folk there use to plow the fields. You know how rich them Kenash folk are?"

His gaze flickered between the two figures sitting across from him. Their quiet gestures of understanding earned a satisfied grunt from the man, who made no further pause in his complaint.

"Aye. Well I get on out there after I done paid my dues. Know what they gave me? Petchin' kid with a twisted knee they hid under his long clothes. Told me the limp was from defendin' his last master's flock from bandits. After I took the boy to my farm and found his deformity, I tried to send him straight back. Get me a refund! Bastards had their guards throw me out. Almost broke me jaw they did!"



The tavern was a modest one to be sure. There was only a small collection of tables and chairs, many of them molded or wounded from rowdy play. The bar counter itself only occupied a small section of the room. About five other patrons wandered through the establishment, some seating themselves toward the somewhat talented resident bard. Others preferred to sulk in silence before the bartender. Oddly enough, the bar maid hadn't made a round in some time. No one seemed to worry themselves over it. They did, however, pay plenty of attention to the obvious foreigner in their midst. Fur cloak hood down, the Myrian and her exotic features were plain for all to see in the dim candlelight. With her chair pressed to the wall she didn't seem to concern herself with the attention. Not yet anyway.
"So what did you have in mind for us,"
Kaie finally answered the old man after a moment of consideration for his story, and stealing a glance at her desert-skinned companion. The man gave a frustrated rub to his bald head and gestured with his mug between the two of them.


"Two look good with a sword. I want ya to root 'em out! I'm not the only one they've been pulling this shyke on the past few seasons. I got me a hunch they're gettin' their young slaves from the homeless kids out on the streets, kidnappin' 'em I'm sure! Buddy o' mine swore he saw them hand one over to the Donovan Tavish the Muted Maiden owner!"

The Myrian's face twisted in displeasure for a moment, offering a glance toward Senghor. He'd presumably been in the city long enough to know what the Muted Maiden was. She'd only heard horror stories from Ruby's girls, tales of perverse lust.
"Any idea on where we can find them? How many guards they have in their service?"
Kaie took a drink of her ale and the man seemed to grin devilishly at the questions. He took a drink of his own and got right to it.

"Aye! Got themselves holed up in one of them buildings by the coast. Couple blocks from that big old compound with them huge walls. Ten feet tall I'd reckon."

Her eyebrows rose at that.

The Quay,

She registered internally.

Which means all the slaving and kidnapping is happening in Scars territory. Bitzer won't like that.

The man offered the two sellswords a yellow grin.

"Got some words on the door. The Kremlin Brothers, written in big black ink. When I went there to give them a piece o' my mind they had two guards posted at the front and back doors. A long, narrow hall leads from both to the center room. Bastards love their gamblin' games like it's nobody's business. There's the two brothers, might have some guests, but when I was there I got tossed out by the two guards inside. Could change, but that's what I know."
"And what'll you pay us for the favor?"
Kaie leaned back and folded her arms, eyes narrowing at the somewhat organized nature of their adversaries. Her gaze must've created some anxiety, because the old man was in a tizzy licking his lips and drumming his fat fingers upon the table counter.


"Plenty of Gold Mizas each! I paid Thirty for the petchin' cripple. If you dig my coin out of their bloody pockets and return it to me, I might be willin' to share a bit more for your help."

The Myrian gave a nod but turned her head the to Senghor with an arched brow. Whatever deal they agreed to, it had to be a consensus. Both their asses were on the line. They'd already been through Hai and back, and Kaie still hadn't decided if that coin had been worth their hardship. She gave a shrug toward him, an expression of "your call." The scruffy old man seemed to note this and eyed the hulking sellsword.

"So what do you say? Got any questions?"