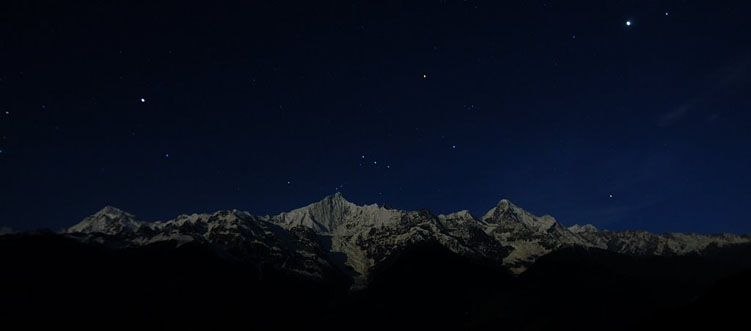 Timestamp:
20th of Winter, 514 AV
It was probably one of the last big hunts of the year. The winter was blessedly light this year, or at least as light as it could be in the mountain ranges of Kalea. Zalla was nervous. She was still new to being a gamescout, having received the job during the summer. This would be her first winter hunt, and her first time venturing out of the city during the winter season. Barely old enough not to be considered a Yasi anymore, Zalla was a talented young girl, but she was more than a little glad that there would be another scout along on the hunt. Khara. Zalla did not know Khara well, though she'd seen her around, but she'd heard of her. Khara would find something for them to hunt, surely.
The others in the party were hunters Zalla did not know. All avora, two men and a woman. The woman's name was Anna, and she seemed nice enough, for an Avora. Unlike the men, she carried a shortbow. The two men, named Daryl and Koden, both carried longbows. Zalla was armed with a dagger, but could not afford anything else. She was surprised to see that Khara carried a bow of her own. Normally the game scouts did not carry bows, it was not their job to do the killing, that honor was for the avora and the endal. Zalla wanted to buy a bow eventually, just for her own protection, and so that maybe one day she could work her way up to becoming an Avora, but she didn't know if that would ever actually happen.
They did not have any wind eagles to carry them out, and Zalla figured that was probably a good thing. The wind eagles both terrified and awed her, and to ride on the back of one was beyond imagination. Like all Inarta, Zalla wished she could be an Endal, but she held no illusions to the likelihood of something that amazing ever happening to her. Avora was a realistic goal, if possibly still a bit beyond her, but Endal? That was just ridiculous.
The group met at the city gates, and the Avora began talking with one another like they were old friends. They probably were. Zalla nervously approached her fellow game scout, making sure to avoid the gaze of any of the Avora. She'd have to talk to them eventually, but for now she just wanted to be left alone. They were taking an old trail to the east. It followed the foot of the mountain for a long time before veering off into the valley towards the bay. From what Zalla understood it had been some time since anyone had taken the trail, and they were hoping it would lead them to so new game.
"So.. have you been this way before?"
If Khara answered she'd have to do it on the move. The three Avora seemed to come to a decision, and shouted for the scouts to come along. They all set off down the path toward the trail they were looking for. The Avora seemed very animated, as if they were expecting something good. For Zalla she just hoped they would make it back before dark, but if the Avora actually expected to find something, that could only be good news. The city always needed more food during the winter, and if they could bring something home, it would be good for everyone.