Welcome to the Wind Reach Storyteller's Information Thread!
Feel free to drop all of your grade requests in here. Players posting in locations should also place a note in here so that the thread does not get lost in forum spam and it can be seen to as soon as possible. When submitting your grades, you can note what kind of skills you want rewarded but it will not guarantee you get those skills.
Furthermore, for those wanting
Perk Points
based on thread counts, you will need to submit your counts with links to the threads here. This is also for those competing in the Seasonal Challenges. Your threads will be reviewed to see if they meet the criteria. Players can always check the Perk Points board for how many points they have.
Name:

Gossamer


Position:

Gosshawk, Mizahar Founder, Domain Storyteller


Office Link:

Gossamer's Nest of Butterflies and Beautiful Things


Likes to Mod:

Adventure, Gods, Gnosis, Magic, Romance, Mystery


Dislikes to Mod:

Politics, Assassinations, Shopkeeper Exchanges


Expertise In:

Most Gnosis, Kelvics, Konti, Akalak, Webbing, Drykas, Inarta, Vantha, Starting Packages, and Storyteller's Secrets


Comments:

Feel free to approach me with any game related questions, starting packages, or even character development. I don't mind reviewing for XP or taking the time to help out new players.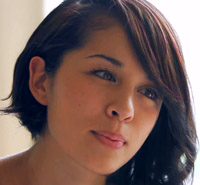 Name

: Vaniri


Position

: Stationary Grader (Temporary)


Permissions

: Permission to grade all threads in Wind Reach, including old modded threads and quests. Ability to grant special loot and items with permission from Supervising RS

Name

: Estrellir Konrath


Position

: Stationary Grader (Temporary)


Permissions

: Permission to grade all threads in Wind Reach, including old modded threads and quests. Ability to grant special loot and items with permission from Supervising RS