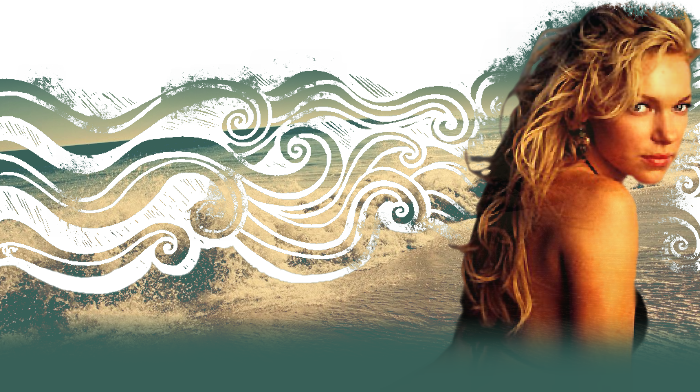 "Most probably you understood it too, just something went wrong and you forgot it. I don't know what and how and I won't ask for now."
Even though she was curious. She wanted to know what could be so traumatizing to make him forgot those emotions. She raised her eyebrows him mentioning the warmth as happiness is annoying. That just sounded not quite right. At least the Konti couldn't put annoying and happiness together in her head and how it would be even possible.
"Yeah... sure... annoying."
She was glad they could agree on something. Childbirth was hard but they could do it. Maybe... his parents raised him up like that though. Maybe her parents were too afraid and raised him up to forget his emotions... This sounded even crazier and crazier and her thoughts were circling around that fact. She was sure, she would think about that matter at night too.
S'Essy did the same as Matthew. Drying herself completely with the towel and finally go to her locker to get dressed and take her items with her. Once in a while she couldn't help it and her eyes wandered to him. So handsome... so charming. But yet it was his appearance only. That cold, formal personality wasn't really appealing to her. But she had to admire that he was a very good looking man. She was very curious about his life, about everything of him. Who is him, where is he from, what's his story?
The price of him wasn't that cheap but also wasn't as expensive as she thought it would be. But again she had no idea how it worked. Considering it was a hard to talk it through with Markus, she was glad Matthew mentioned an alternative. The World's End Grotto would be the perfect place to meet him afternoon. Probably tomorrow... she wasn't sure. She was thinking.
"It would be 20th right? Just before my birthday. Yes, I should visit him tomorrow, 21st is my special day. Just one day for myself, just a bit."
She agreed with herself on that matter.
Then they were both ready and he could surprise her once more. A little smile from him. Not the best, not perfect but it seemed an honest one. Something she was looking for. Maybe it was all part of the act, she didn't care, she smiled back at him. She didn't even have to ask for it.
"See? You can do it after all. It was also a pleasure for me, Matthew! We shall meet again. "
She was just standing there, watching as he was leaving and soon after she would do the same.