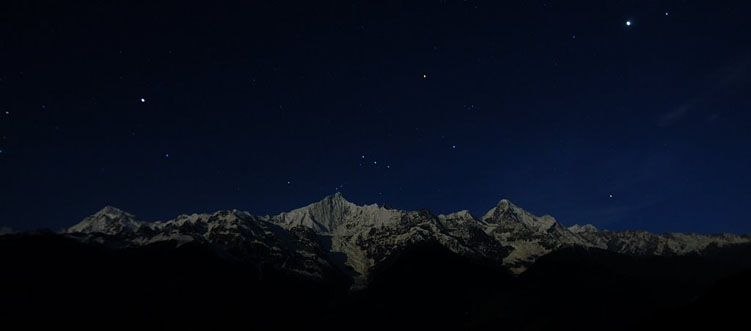 Timestamp:
38th of Spring, 515 AV
A busy day,
the Valintar thought to himself.
There had been a line of people outside his office that morning, but Kaden took it all in stride. Several new Yasi had come of age this season, and a few he'd seen were among them, but there were other things as well. Complaints about missing children, complaints about bears in the valley, complaints that the fishing wasn't as good this year as it had been last Spring. Currently he was listening to a middle-aged Inarta drone on and on about how he'd finally learned to shoot a bow, and he wanted to be moved to the Avora caste immediately.
"I hit the target nearly every time," the man said, "And I can even hit the moving ones sometimes."
Kaden was not convinced. The man
had
been training with his bow, but that did not make one a hunter.
"And can you track? Can you survive in the wilderness for days at a time? Do you know which way is north, or the difference between the scat of a deer and a bear? Being a hunter is not just about shooting arrows. It is a way of life. You can shoot, but you have none of the other skills required of a hunter. How will you even find game to shoot at? No, for now, you will remain in your current position. I suggest seeking out a hunter to apprentice you. Stop trying to learn everything on your own. If this is what you want to be, then do it properly."
"But."
"That is my decision. You haven't proven to me that you would be an asset to the city as a hunter. You can go now."
Normally Kaden was not so frank, but it had been a long day so far. There was one more person waiting to be seen, and Kaden hoped to get it over with as soon as possible. After the chiet left Kaden followed him to the door, peering out into the reception area. The man waiting inside was not an Inarta, though he did wear an Inartan bryda. That was all Kaden knew of him, but he could assume that the man had been directed his way to be assigned a caste. That was what all visitors to the city were directed to do.
"Hello,"
the Valintar greeted in perfect common, assuming it unlikely that the stranger spoke the local tongue,
"Welcome to Wind Reach. Come in, have a seat. Tell me a bit about yourself. What is your name, where are you from? Has anybody explained to you the way things work in our city?"