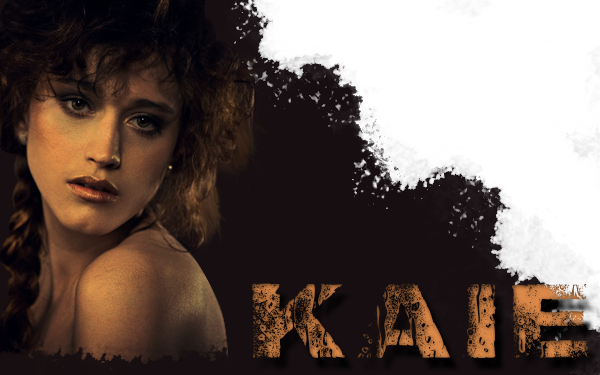 90th of Spring, 515 AV
Nightfall




You said you weren't going to do it, you stupid savage,

the Myrian berated herself as she settled into the shadows of an unfamiliar tavern. For the entirety of Spring in Zeltiva, the tawny-skinned woman had mulled over the horrible turn of events, which resulted in the Scars' retreat from Sunberth. To say they'd been bloodied and battered would've been an understatement of legendary proportions. Their leadership had collapsed with the attack on The Quay. Orvin, the loyal wolf that belonged to Fallon, had been slain in their own compound. The Myrian herself had been badly wounded, one of her Sisters sicked upon her, almost drowned in the icy bay, and chased onto a departing vessel with Sunberth's infamous mob at their heels. Her days as a dog running with her tail between her legs had long since passed. Now? Now she was furious. The steady beat of a never-ending lust for vengeance could no longer be ignored. She would kill the people who set out to bury her adopted family, even if it led her to her own grave.

But first she'd need a strong drink.

A bar maid approached the savage where she was seated at a table in the corner of the musty tavern. The candles scattered around the business were little more than pitiful stumps, ghosts of their former taller glories. Melted wax dribbled down from the candle stick holders and hardened upon the beaten wooden floor.


"Can I getcha somefin?"

the boorish wench asked the hooded woman with a tone that clearly conveyed her lack of interest in her job.
"A pitcher of ale. Please,"
came the response from the Myrian bathed in darkness. The wench's face contorted with something just short of out right contempt. Exotic features could be masked. Her profoundly Myrian accent, on the other hand, could not. Bony chin gave a nod, and just like that the tavern wench disappeared. The foreigner was left to brood in much needed silence. Yet it did not last long.



"Ya bastard! Ya holdin' out on me! I know it!"

a voice boomed with the throwing open of the hole-in-the-wall tavern's door. The hinges screeched for mercy before two figures shuffled inside and the door slammed shut behind them. "Hah! Oh, I'll tell ya, mate. The bitch was

good

," the first voice's companion tittered with a wicked flash of crooked teeth. The first man offered a pleased laugh and the two found themselves only a few tables away from the savage hidden in plain sight.

Great.

The first man clapped the second on the back.



"Come on now, Brennan. What'd you do next? Out with it!"




"Alright, alright!"

Brennan assured the first man with a chuckle before rubbing his grubby hands together in nefarious fashion.

"So by now I'd had a bit to drink. I waited for Big Tits to go, right? Then I followed her. It was too easy, her bein' all alone and all. Sneaked up on her real smooth-like...and got her into the nearest alleyway."




"Did she fight ya?"


"

Gods

, did she fight me? Here, take a look." Brennan twisted his head so that his face was exposed to the dim candlelight. Red, claw-like gouges rested in his flesh across his cheek.

"Had her screamin', cryin', ya know how they get. Bent her over some merchant's barrels in the street, tore her dress up, and..."




"You boys lookin' for somefin'?"



Brennan's story trailed off, leaving his companion in utter suspense and literally at the end of his stool. It was as if he truly didn't know how the story ended. Kaie certainly did. Several seasons in the wretched city had exposed most of its horrors. Brennan's conquest was a nightly occurrence. Had the tavern wench not interrupted, the Myrian wouldn't have remained rooted in her seat much longer. Disgust filled her, and with each tick that passing that he told his tale, her fingers itched that much closer for her sword. It had been a mistake to leave the ship. Leaving had never been her plan. She didn't want to be seen. Not until the deed was done, which was still a long way off considering she didn't even know who she was hunting yet.



"Aye. I'm always lookin' for a li'l somethin',"

Brennan flirted with a wink. With the tavern wench's back to the Myrian, Kaie couldn't tell whether the woman swooned or rolled her eyed. In either case, she was unphased by the common advance.

"Ales for me and my buddy Tim, Wendy."

Then Wendy the tavern maid was gone again. Tim nudged Brennan's shoulder with an eager fist.

"What else ya got? I've been gone a season! What other shyke ya been into?"

Brennan considered that a tick, a hand scrubbing at his scraggly scruff. Another flash of crooked teeth and his hand dipped down to his hip. Wendy returned to place some ales before the two men, noticeably snubbing the foreigner in the corner.

"Oh, I've got a story for ya. Proof, too."

Tim's eyes practically sparkled at the sight of Brennan's procured artifact. A cleaver, shining boldly in the candlelight. Something in the Myrian's chest twisted.



Zedra.





"The petch's with it? Ya steal from a butcher?"

Tim scoffed, arms crossing as if unimpressed with the presented object. The way he leaned forward, however, told anyone watching the exchange that he knew the story behind it was anything but ordinary.

"Aye. A butcher. You remember the blasted Scars and the little Red Bitch leadin', 'em?"

Tim gave an enthusiastic nod. Brennan toyed with the cleaver, tossed it from one hand to the other.

"I was in the mob that ran 'em out of the city. Kept hearing folks talkin' 'bout a petchin' Myrian in their merry gang. Well?"

The cleaver hacked into the unbalanced table before them so hard Tim gave a jump. Brennan roared a throaty laugh. Kaie couldn't help but stare at the weapon where it wedged into the wood. Thoughts escaped her. Words didn't come. She didn't move. Yet the rage built, and built...and built.



"You killed their Myrian?"

Tim had him then, face conveying his absolute skepticism as he stared at him with his dirt-brown eyes. Brennan scowled.

"No, but I saw her go down. What a bloody battle that was. With all of us and the one of her? More like a slaughter. The one who put in the killing blow kept her cleaver as a trophy. Won it from them later that night at Johnny's."




"I knew you didn't kill the damned savage."




"I could've! If I'd gotten there quicker."




"Sure, mate. Sure."




"Ah, petch off, ya twat. I've gotta go take a piss."

Brennan rose from his table with a final chug of his ale. Tim chuckled and did the same, waving the man off passively. In a few ticks the door creaked back open and the man disappeared into the dark. A few hammering heartbeats later and the Myrian was right after him to his friend's ignorance.