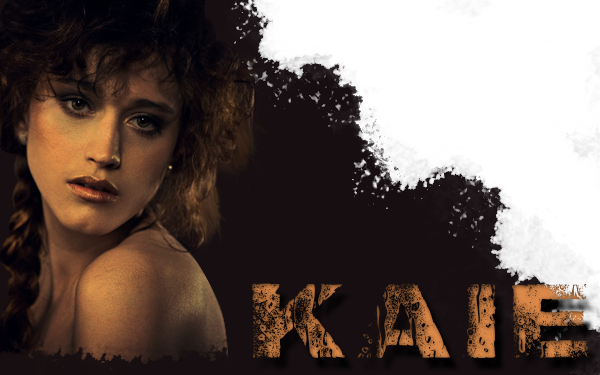 Maybe she was just a skeptic. Maybe she was being too cautious. In any case, she wasn't overly confident in the thief. What if she snitches, alerts Tua of who and what you are? This is a gamble, Myrian. Even if she doesn't turn craven, what if she's caught?
Well, so what? Gods, could her thoughts be frigidly cold. She couldn't deny the pragmatism though. It was a risk even returning to the forsaken city. Had she anything between her ears, she would've thanked Fate for his mercy and moved on back home. But, no, she had caught the epidemic of pride and righteousness and thus would return to ensure her revenge was executed. Good thing the only expense for her self-destructive decisions was her life, right?

Kaie stared out the alleyway in the direction of the Establishment of the Castle Commons. Between the side-conversations of those who passed, she could still very clearly make out the crier. "He's been a

poor

man and he's been a very

rich

man! Let him help you make the same transformation! Upgrade from your spot in the Tent City for your own apartment in the Sunset Quarter! Can't afford it? No problem! Let Goldfinger make it all your dreams possible with a simple loan!" It was hard for Kaie not to guffaw at that. She only had to work a job for the man once to know that no business with Goldfinger was "simple". However, her focus had returned to Otaia. It was question time after all.
"Against him?"
Her brow furrowed at the question. It was surely one she should've anticipated. More often than not, people in Sunberth were quick to turn their heads when it came to beef. Now and then curiosity killed more than just the cat, though.
"The less you know, the better. All I'll tell you is he knows something I need to know and I'm going to get it from him."
Narrow shoulders shrugged. The look in the other woman's eyes prompted further inspection into her own plan.

She's nervous. She could bail. Remind her what's in it for her.

Odd how the very sort of people that proliferated Sunberth she disliked was the same sort she'd suddenly chosen to employ.
"This is safer than trying to steal from strangers all day hoping one of them isn't going to gut you for it. Once you get inside the building I told you about, you're safe. Just continue out through the exit at the opposite side if you're worried, and wait for me to be done to pay you. I gave you my word I'd make this all worth your while. Unless you're backing out, I'll be making moves of my own. Either way, good luck, thief."