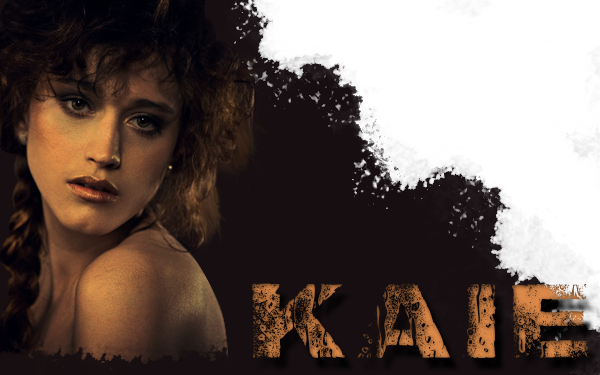 1st Day of Summer, 515 A.V.




"The petch are you doing?!"

The captain hollered as he emerged from his quarters, eyes bugged in panic as the weapon's metal edge caught Syna's kiss. The ax sunk its teeth into its wooden prey with a definitive

thunk

. The bearded sailor's knees weakened at the sight. His pleading gaze quickly turned dark.

"That's my bloody main mast, you damned savage! The petch's the meaning of this?"

Bronze fingers danced along the hazardous cutting edge. A fierce, amber pair of orbs shifted to find the muddy brown hues of the huffing captain. Without so much as a chime to linger over his expression, they quickly found the ax wedged into the ship's main mast once more.
"Blessed Myri, the people of this wretched barbarian city have made themselves an enemy to our people. I tried to bring them freedom, to ease their suffering in league with the Scars, a gang led by leaders with a strength and conviction even you might commend. We were rewarded with nothing but betrayal and bloodshed,"
she growled out in her mother tongue, fingers roving down along the weapon toward the wooden handle. The captain paused in his tirade at the very sound of the brutal, foreign language.
"They turned two of your children against one another, Zedra and I. Zedra of the Scattered Bones sacrificed herself to save my life and the lives of my allies. The barbarian horde mistook her for me and they killed her. They celebrated in her murder. They mutilated her remains and mocked us, dishonoring us as a people and you by extension. They must be punished. My Sister must be avenged, as the laws of the Cutthroat Shadows clan demands it."
The captain shook his head, ridding himself of his awe before he began to storm her way. Lips twisted something foul beneath his scraggly black beard, and a calloused hand raised in a fist to shake at her.



"Hey! Get yer petchin' ax out of my ship or I'll--"

was all the man managed before the savage turned in time to snatch his other hand as it reached for the buried weapon. With a fearsome curl of her lips, her left hand gripped upon his reaching right hand. In a tick she twisted the man's wrist the opposite way, as if he were waving at himself, before pushing it inward toward his shoulder. Then her left leg shot back into a half circle pivot. Thrown off balance and manipulated at the wrist, the wide-eyed captain had little choice but to fall onto his back with the Myrian's turning momentum. Still controlling his wrist, Kaie adjusted to place her right knee upon the side of his head. The sailor raised his other hand in a defensive surrender over his head.
"The next time you interrupt me when I'm speaking with my Goddess, I'll offer her your tongue,"
came the unnervingly steady monotone of the woman's warning in Common. The captain swallowed hard and nodded fervidly without so much as daring to offer a verbal affirmation. Kaie waited a tick before she relinquished her hold of the man's wrist and rose back to her feet. Then it was right back to pacing near the ax.
"I cannot wage war upon a city alone, Myri. Not this far from home. This barbarian horde did not act on its own, either. It was incited on someone's orders. It is them I declare war upon this day. For you, for my people, for my clan, I will hunt those who have hunted us. I will answer Zedra's murder and honor her by spilling their blood. Only then will the debt be repaid."
On that note, she tore away from the ax embedded within the mast toward the shadowy docks beyond. The nervous clearing of a throat behind her caused her to temporarily pause.

"If you're done now, I'd like a little explanation as to this ax business. Please."

Kaie offered half a smile at the question, though it never reached her smoldering eyes. A few steps upon the ship's deck brought her back toward both captain and weapon.
"My clan has special traditions, ones that are very sacred to us. When one of our own are slain, we believe that their death must be answered with another. Blood for blood, life for life. That is how we mourn them. That is how we honor them."
"And the ax?"
"A declaration of war. One is buried into a tree when it is declared, or in this case a mast, and remains there until it is finished. Then it is buried. Not a moment sooner."
"So don't touch it?"
"Don't touch it."


Her cloak hood was thrown up to conceal her very Myrian features. Then she began to stalk toward the gang plank and the docks beyond once more. Without so much as an inquiry over when she might return from wherever she was headed, Captain Swiftfoot was content to nod his firm understanding behind the woman's back as he watched her disappear into Akajia's embrace.