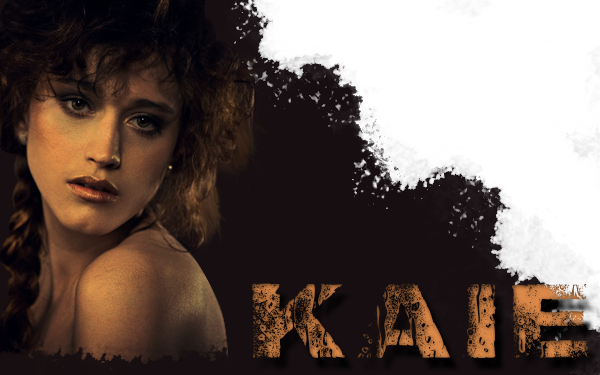 88th of Summer, 515 A.V.
20th Bell


There was a fireball in the sky. A mess of muddled pinks, blues, and oranges blossomed across the undersides of clouds overhead, the sort that looked the same as cotton when one began to pull the white fibers apart. The water below gave off a tranquil reflection of Syna's resignation from her throne in the sky. It hardly rocked the weary ship docked beside one of the port city's many piers, whose sailors had long since vanished to seek out Zeltiva's more nefarious entertainments. The silence that followed their abandonment was oddly soothing to the two remaining souls aboard, who were each taking the time to digest the sum of their most recent travels. The captain found the time for contemplation in his private quarters. Posted up in a sturdy chair before his desk, maps and journals laid open before him, the graying, sea-legged leader plunged himself into fervid work with a quill. For at least half a chime he had sat there scrawling the final chapter of his latest exploits.

There was much to be said of Sunberth and its bloody mysteries. Tapping the feathered end of his writing tool against his bearded chin, he supposed the rare woman above deck was perhaps the toughest enigma the crack. After all, it was she who had paid him to ensure all went smoothly as far as transportation went. She was a hard woman, very no non-sense about the whole matter. Even her instructions on who should be allowed into his service to man the ship to complete her unknown agenda were strict. Careful. All had been so very cautious. Memories of a woman bathed in blood trudging across his deck throughout the season had him shaking his head. There was an obvious method to her Myrian madness. A process to her savagery. In the end, when he was being honest with himself, perhaps it was best he never knew what she had done in Sunberth at all. Still, his fascination for the sharp-tongued killer was rarely sated. Before long he found himself trudging back above deck. He knew right where he would find her: with the birds.

Amber eyes stared out upon the explosion of color across the horizon. Tick by tick, Syna lowered herself into temporary retirement. Light was relinquished to darkness as the cycle always went. Akajia's shadowy fingertips began to draw across the veil of nightfall. A few daring seagulls still glided several yards away, their curving wings turning them into naught but odd V's with distance and fading sunlight. Tawny forearms leaned against the railing of the crow's nest. Only a sigh of the woman's own exhale disturbed the calm that encircled her...but like all things of its nature, that peace did not remain long.

"Ya know, I always heard that the feathery type like to hide up in nests, not a 'Tigress',"

a voice shouted from below. The woman rolled her eyes before casting her gaze below. Sure enough, there the captain was staring right back up at her.
"And I thought only people with noses could be so damn nosy,"
the foreigner hollered back as nonchalantly as if she'd hurled down a "hello" rather than a subtle "petch you". A boisterous chuckle echoed up the mast right back. Calloused, sea-faring hands felt at the mangled remains of the nose upon his face. Sunberth truly had not been a kind place, and the taverns were certainly no better when weapons were drawn.

"Guess that makes us both wrong!"

As if it were infectious, even the sun-kissed woman had to follow his lead and laugh, too. Nonetheless, she shoved herself away from the railings and wandered to the hole in the floor.

Slowly, the woman lowered herself through the opening until boots found themselves planted upon the start of the rat lines. From there it was careful navigation between hands and feet until she shimmied down to the deck. It wasn't a graceful process by far, especially with the wind and the rope twisting, but soon enough she was firmly standing upon the wooden planks of the ship's main deck.



"Well...what's it feel like?"

Her hands clapped together and her brow furrowed.
"What's it feel like to what?"



"For it to be, ya know, over?"

Kaie blinked at that. Narrow shoulders offered a shrug.
"It feels...like nothing."
"Nothing? Not satisfying? Relieving at all?"
"It did. That was then. Now it feels done, Swiftfoot. Done, and that's all."
There was no bite to her words, and his understanding nod was equally solemn in nature. Captain Swiftfoot swaggered his way toward her and clapped a hand on her shoulder with a wise, yellow-teethed grin.

"Done's done, girl, and you've made it where you wanted to go with your head still on yours shoulders..."

It was hard for the nostalgic Myrian not to interject with an honest "not yet" the tick visions of home entered her head.

"...And you haven't left this ship since we docked yesterday. So as much as I love having you around, friend to friend? Get off my damned ship and bloody enjoy yourself."

Now it was her turn to flash teeth. She gave his hand upon her shoulder an amicable pat before she gave a flick to the empty water skin hanging from her hip.
"Don't have to tell me twice."


Swiftfoot was a reliable guy when it came to pointing out just where she needed to go when it came to Zeltiva. Being illiterate in Common was a pain in itself. Being illiterate in a city you know very little about?

That

was a real bitch. Thus, Kaie did her best to follow the man's verbal instructions until she found herself in just the right venue. Entering the tavern she'd been told was called "The Kelp Bar", the Myrian was welcomed by a ramshackle of mismatched furniture and a collection of unfriendly stares.

Should've seen that coming,

she thought having recalled Matthew's warning that, like most barbarian cities, Zeltivans were generally cold toward her kind. A casual swipe of her cloak reminded the public of the gladius upon her hip as she navigated her way to the bar.

In a tick she was posted up upon a stool and raised a single finger at the miserable barkeep. Before long the poorly aged woman had sauntered back her way with a full tankard of the dreaded kelp beer. Kaie looked into the mug's contents but was wise enough not to give it a sniff. A glance around the room of tavern regulars tossing back the flat, green stuff had her shaking her head. The foul liquid was brought to her lips and sipped heartily.

Gods

was it nasty. Running her hands down her tired face, it was all she could do not to grimace at the taste stuck upon her tongue.