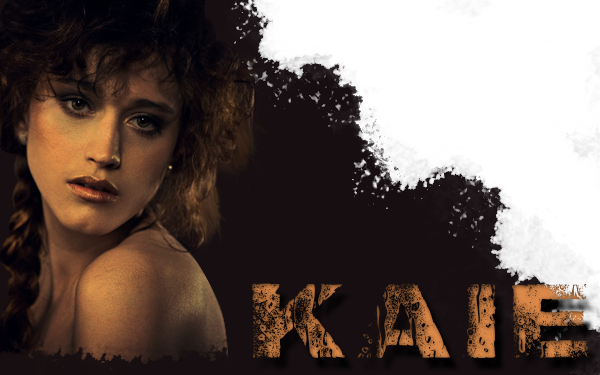 19th Day of Winter, 515 AV
8th Bell




Petchhhhh,

she groaned internally when sleep slipped away from her and delivered her back into the waking world. Bronze hands slipped up from beneath the sheets to rub at her shut eyes. A gentle throb in her head reminded her of last night's wine, but thankfully her stomach didn't lurch at the thought. Her right hand fell off her face to fish along the night stand. Her arm sent something clattering to the floor and the Myrian wincing along at the sudden sound.

Gods dammit!

She laid there pathetically for a tick before she found the motivation to shoot her eyes open and roll over to investigate the damage. Peering over the bed, she was pleased to find that no wine had become a casualty due to her clumsiness. At least she wasn't guilty of that kind of alcohol abuse. Still, the wine skin laid there upon the wooden floor where it had dropped with the cap popped off, which meant she finished off what she had bought not so long ago. The Myrian swung her legs over the side of the bed and let her amber eyes gaze off across the room.



Come on. Wake your sorry ass up. No do-nothing bitches here, remember?

She shook herself awake and groaned before sliding her feet onto the floor. She picked the wine skin up off the floor and placed it upon the dresser. Then it was on to trudging across the room to her dresser. Copper-toned hands threw open drawers and fished within them, yanking out the proper clothing and practically tossing them behind her in hopes they made it to the bed. Then she retreated back to sit upon the bed, picking up failed attempts at throws as she went. Once seated, it was all a matter of remembering the right order of clothing in her drunken head. First came the loincloth of course. She tugged it up snugly upon her hips. Then the buck skin leather leggings were tugged up her legs to cover what the breech cloth failed to. Next came the leather vest she shrugged over her shoulders and fastened in the middle with a single button.

There. Dressed.

Boots were slipped on and her cloak was thrown about her shoulders. Even her weapons belt with the gladius sheath attached was remembered upon her waist. This time she didn't bother grabbing her backpack. Petch, she even left the wine skin behind and empty. Today she had a more solemn practice in mind as she headed out the door.

Abilities. That's all anyone could talk about. Abilities, abilities, abilities. They stressed out the council, angered those who were neglected, struck fear into the hearts of those who had seen true power, and overall left the city in public relations chaos. Once she'd sat in the Blue Bull one afternoon shortly after the Council's public announcement acknowledging the manifestation of powers among its denizens. For a while she was content to be alone, seated far from most others to drink away the minor anxiety that threatened to become something more. She could never get far enough away. A few seats down she'd noticed a green Akalak glancing at her from time to time as they drank. The entire time she'd been there he'd been gushing to others about the religious implications of the manifestations. For the most part she managed to tune him out. Then, of course, he eventually moved on to include the jungle-girl in his conspiracy talk.



"What about you, Myrian? Any secret abilities we should know about?"

he'd cooed at her with an arched brow and a smug grin. The Myrian had lowered her drink from her mouth and curled her lips into the most sarcastic smile she could muster.
"Does day drinking count?"
Kaie had countered him before she took another drink. Needless to say, the man had laughed it off and chalked up her misfortune to her disconnection from Akajia and Wysar. If only he'd known the truth...but she was glad he didn't. Yet the more she'd explored the world around her since the manifestation of her impulses and intuitions, the more curious she'd become. The fear of the unexplained gift was slowly beginning to ebb in favor of a dauntless desire to test it actively. Thus far she'd been able to connect to those around her. It seemed that when something or someone intended to do her harm she could...sense it somehow. And sometimes just before she should've been nailed by some unprecedented attack, her body screamed at her to move off her center point and out of the way. It was about time she put the wine away for a few bells and both honored Myri and discovered her capabilities.

The tick she entered the Tuyva Sasaran, the boots came off and were carefully stored to the side. Dozens of pairs of eyes stared at the woman who entered, most of them belonging to the city's patriarch. It was uncomfortable, but not new to the woman. She'd been to the Tuyva Sasaran at least twice before. Some Akalak that trained there knew that Myrian women were some of the fiercest combatants in Falyndar's jungle. Sooner or later, someone would want to test the stigma out for themselves. Kaie was counting on it...but not right away. No, this time would be different. The Myrian woman busied herself right away as to avoid any chance of being immediately disturbed. She found a spot on a nearby mat and began stretching. As she stretched her amber eyes scanned the establishment in search of the perfect combatant. Really, she was just waiting for her gift to do its thing. Before long...



There!



She felt it as though someone had prodded her with a stick or tapped her on the shoulder to get her attention. It wasn't a powerful sensation. It was rather subtle. Challenging. Only a few fighters were in her vicinity, but she couldn't quite pin-point the source of her discomfort. Someone wanted to bring her down. But who? It didn't take too much searching. With a hard

oof

a deep green Akalak hurled his opponent over his shoulder, causing him to slam down upon the mats on his back. The young man sputtered, gasping and giving the mat a solid tap to communicate he'd indeed had had enough. The dark green Akalak looked Kaie's way again, and continued to do so even after he bowed to his defeated opponent, and wandered to the side of the mats to clean himself off. The Myrian rose to her feet and approached him.
"Got enough left in you for another round?"
she inquired steadily, arching a brow at the man. The deep green man took a long drink of water and wiped a bead of sweat off his forehead with a towel.

"Honey, I've got enough to go all afternoon,"

he suggested with a smug laugh. The Myrian blinked.

Yup. We're going to have to kick his ass at all costs.

He winked at her and tossed the towel aside.

"So you gonna ask me to tangle legs with you on the mat in a chime or what?"
"I'm gonna ask you for a spar so I can find an excuse to jam my shin between your legs."



"Easy, jungle cat. If you wanted to get between my legs you just had to say so from the start. My last spar was a warm-up, but I'm betting we can get a nice workout in, no?"

He put his water down and flashed her bright white teeth, backing up until he was back in a clear section of mats. He raised both his hands and gestured for her to give him her best shot. For a tick she curled her lip.



Whatever you are, Gift, please don't fail me now.



Kaie entered onto the mats with bare feet. She stomped her left foot twice, then her right foot twice. Then both feet stomped the ground. Her new green friend swung his arms to free up his shoulders while she shook out her hands.

"Just remember to tap when you've had enough of Yahmi, alright?"

She gave an airy snort at that, and without further ado, the pair settled into their personal combat stances. Kaie dipped low in a predatory crouch. Her legs were spread about shoulder-width apart with her left leg leading. Knees were bent, body was relaxed and bent forward, elbows hung close to her body, and her open hands were raised in a guard before her face. Yahmi's stance was more straight-up in stature. She couldn't help but grin at that. The two circled each other carefully, one or the other moving forward to test how the other would react. She hung back, waiting like a patient tigress hidden beneath the grass at the water hole. It didn't take long for Yahmi's patience to wear out.

He stepped forward in a flash and cocked his arm back for a forward strike. Amber eyes widened, adrenaline began to enter her bloodstream, and her feet felt absolutely compelled to pivot off her center point. The straight punch cam soaring high for her face, and the Myrian gave into her impulse. She side-stepped away from the strike, and used the new position to send a right kick just above his knees. Yahmi grunted at that and fought the urge to hop off his leg entirely. Instead he brought it up for a tick before forcing it back down to hold weight and battle the cramp. Anger drove him to strike again, this time with a right hook that rocketed for his cheek. The impulse came again, and with the help of the ability to anticipate with what she could already see, the Myrian bob-and-weaved beneath the strike. Before popping back up, she sent a right hook of her own into the side of his exposed rib cage. As he howled and sent her reeling back out of caution, she couldn't help but grin at the consistency of her gift.
OOC:

13,791/50,000