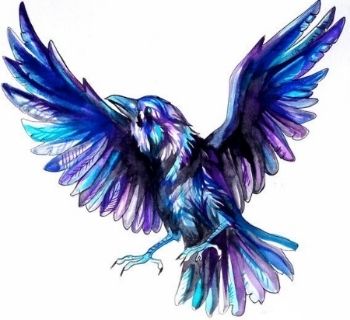 Finally. Izuyanai continued to listen as the man spoke to her imploringly, pleading for mercy. Nodding at the thief as he turned around to head back to the building, she paused before following suite.

Something bigger at play? That, at the very least, seemed mildly threatening. It hinted to someone or an organization pulling the strings of petty crime such as this. Were there more people in a similar situation? How long had this been going on? It seemed that even in the city of stars, foul characters were at play. At least her night was growing more and more interesting as time marched on.

If there was blackmail involved and they could work to uncover proof of it, Izuyanai guessed that the law would be just as merciful as she. There was a trial system in Lhavit, no? Surely it would be best to notify the Shinya in some form of what was going on. But that could wait until after she had heard the thief's side of the story.

Unless this was a trap. That wasn't too unlikely, though the man seemed weak and appeared to be telling the truth this time. Best to expect the unexpected anyway. No harm in that. She wasn't about to walk away from an exciting case just because she was worried about a potential ambush.

Stepping after the thief, she looked back to the mage still standing there.

"I'm interested in what he has to say for himself. If you're not coming, do inform the Shinya if I turn up a bloody mess."