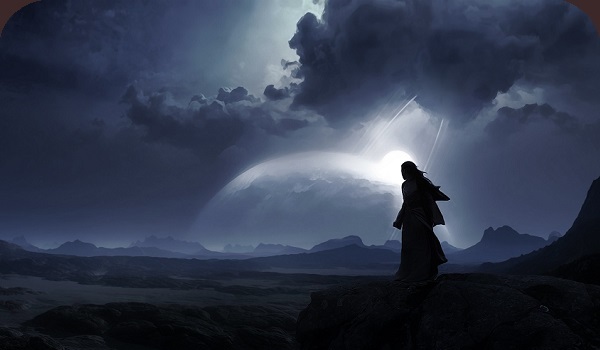 Timestamp:

8th of Spring, 516 AV

Boo rather enjoyed the crunch of snow underfoot, though dead leaves would always remain his favorite. There was something about that satisfying crackle that never failed to ignite a little cheer in his heart. Spring had apparently deemed Lhavit worthy of a few more days of snowfall, yet it was an undertaking usually discarded by midday, the crisp, white coating in full retreat as greens and browns of the surrounding area took hold once more. Regardless, the air down here beneath the peaks was an overcoat cooler.

Khana Rayastai had encouraged Boo to make the five mile trek through the Misty Peaks, securing his interest with the mention of various points of curiosity along the way. One in particular had caught his fancy; the Rainbow Falls that played host to a certain kind of fish that Boo was certain he had never heard of before. Still, when not getting to grips with his new job at the Okomo Villa, he had set about filling his spare time with treks and recon missions around his newly adopted city. Lhavit had proven a gracious host indeed, both endearing yet confusing to a first timer like Boo, who still had not discarded his awe and amazement of the place.

But today his focus was on the Trail of Waterfalls, and of course this Rainbow Falls that Khana had spoken so highly of. The walk was easy going, since some helpful fellow at some point in time had seen fit to lay the path with raised wooden planks. The footing was a little precarious here and there where melted snow stubbornly remained under the guise of icy patches. But the observant traveler could pick his steps safely enough if a suitable amount of care was given.

At various points along the trail, the path delved into sections of the forest, hinting at a more dense and mystical domain that laid beyond. Boo had heard mention of the dangers lurking in Kalea's interior, fueling his thankfulness that ocean travel was a thing. Still, he had noted that not all Lhavitians heeded the same warnings, even spotting a pair of hunter type men who earlier had been swallowed up beyond view in the forest. He could only assume those men knew what they were doing, or else were likely never to be seen again. Despite his automatic fear of anything that resided beyond his comfort zone, Boo could not help that familiar feeling of curiosity from creeping in through whatever weak spots his mind had left accessible. Was the wilderness really as unforgiving as they said it was? Or maybe it was merely a tactic designed to keep the nine thousand or so Lhavitians in place, so they could continue in their roles, all part of the greater and grander scheme of city life.

His pondering on the matter came to a halt, his focus instead shifting to the rising sound of what sounded to him like distant heavy rain. It intensified as he pressed on, before he realized the source was in fact a waterfall. It sounded like it was quite a large one, the crashing water filling his ears, though for now still out of sight. Instead he had come upon what appeared to be a picnic area, various crafted tables dotted about and interjected with poles sticking out the ground with small hooks in the sides. The poles were each partnered with a bucket, Boo left with no idea what either was for. He did not concern himself with that little puzzle for now.

The waterfall was up ahead, and he was quietly excited as he approached.