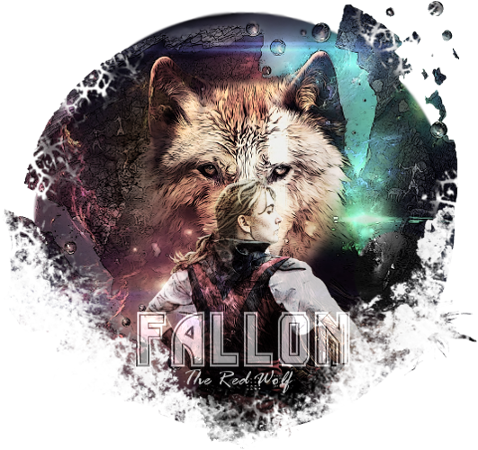 1st Winter 516 AV
Late Afternoon
It was at one of the small side tables that Fallon had perched herself today, eyes downwards as they scrutinized her notebook. She was rereading the since faded scrawl of her work, mere snippets of words and thoughts of cases and scenarios as they were clipped together. She gave a small lick of her lips, her right hand slowly turning the pages while the left idly drummed upon the surface. Occasionally her eyes turned to the letter that peaked out, the turquoise script that flowed across it that caused a twisting writhe -but she did not hold onto it for long.
Everything had fallen into a state of habit, where days had begun to slip and flow into each other during the last year. Seasons had passed and before she knew it she had managed to settle into being a familiar enough face within the city. The Scarred Wolf Investigations had continued to scratch out an existence, despite the current turmoil that rocked within the city. Of course, another winter had come upon the city and while the weather remained seemingly pleasant she was certain that it would quickly sweep into Morwen's embrace.
Pausing she took a sip of her drink, some form of weak ale, before continuing her reading once more. She had been dressed for work, groomed, clean edges, the multitude of tools from her kit hanging from her waist. She noted the occasional confused look to the Kukri that sat at the small of her back, but for the most part she had been left to it. She was the inspector after all, and inspectors needed their tools. That was all they were in honesty. She was beginning to forget the last time she had managed to get into any sort of combat, and she did not complain either. Where in past years she would have merely shrugged the mere notion now left a nauseating twist within her stomach.
Still, the illusion of some
authority
had to be maintained in some form.
Fallon frowned, eyes spotting a miss spelling on the page. She angrily fumbled for her stub of a quill, dipping it in the ink before scratching it out. Around her she could hear the mumbles of the others who had taken to Grotto for the evening.
"Got to be shyke for business."
"Pretty sure they're here to starve us out."
"Just what's their game? How you think we're gonna live without trade?"
"Some petcher stole my rations."
"What about my studies!"
"Oi, just who's bright idea was it for a curfew?"
"Thought the Waveguard were supposed to protect the people."
"Traitorous Lord, all his fault we're in this mess."
Fallon blew upon the page to dry the ink. They were right, of course, it had affected everyone in some form or another. Though their blame was lacking direction, turbulent and wild. Enough to make her crease her brow and consider her options over the past season. Just like the locals she had become uneasy, it was as if they were holding a flame above a vat of oil - taunting and daring to let it drop. All it would take was one spark and the entire city would fall into chaos regardless of the actions of the Zeltivan Military . But that was not the only thought that tickled upon her mind. Now upon a new page she held her quill poised. She had seen the world, she had seen other cities and there was only one obvious answer that was beginning to settle into her mind.
She scratched the words upon the page before leaning back in her chair. The accent rolled from her lips as she spoke in the general direction of Danalle. She flashed a silver Miza,
"You think you could cook me up some fish? Stomach is starting to think the throat has been cut."
She heard the faint response above the voices,
"Inspector wants grub. One silver!"
"Ta much."
Fallon gave a small smile and returned her gaze to the page. She scanned the words with approval.
Zeltiva soon to equal Syliras?