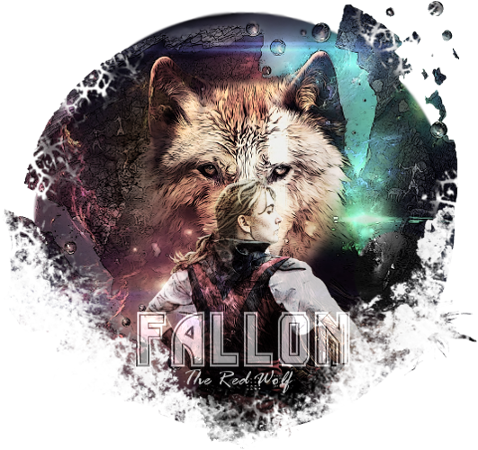 65th Summer 517AV
Morning, 11th bell
Fallon still had to rely on the map she received when entering the city. If it was not for the twisting and turning lanes of the second tier, then it was the manner in which the city sat as a whole. She had to think with an additional dimension, one that would give her pause when ever directions were given. Notes had to be frequently made, and the attempts to make quick diagrams often failed when depth was involved. It was headache worthy, but one the inspector would force herself through – business demanded it, and as such she force herself to walk the streets of the city. Being cooped up inside her office was doing her no good, she had to breathe the air of the locals, live their lives and mingle in with the population. All in the name of work and business.
No one trusted a foreigner, and they most certainly were not about to take a
green horned
woman either. While there was no immediate stigma, it existed underneath all the pretences of privilege. The Akalak were the ruling class here, everyone else fell beneath them. It was why she had made a point to achieve as high of status as possible within the city within a short amount of time. Her efforts had paid off; her wrist was left itching from the Kuvan mark but her business and property in the city was hers. Success, she reasoned within a short amount of time. Which is why she looked to continue that success in the form of exploration.
The Zhongjie Warrens was upon first viewing, the main hub of trade within the city – stalls neatly decorated, bright cloths an baubles on display. Merchants would come and go here, hollering and shouting out wares to attract attention. Scents mingled, spices filling the air that originated from far off lands to the south. A flickering of heat that broke through pavilion, warming the summer air and making Fallon grateful for bringing a water skin along. Heat would be her downfall, and in Riverfall that was proving only to be more and more difficult. Occasionally she had to shoo an over enthusiastic merchant away as she browsed, her real gaze focusing on the people themselves. Kuvay'Nas occasionally passed through – every 30 chimes she reasoned – another pair situated at the entrances in and out. Almost everyone seemed armed, if not the Akalak with their Lakan then some other form of weaponry. There was their leathers too, armour was something she was not sure she could stomach in this heat. Regardless, here she was serving the city in her own way.
Fallon still had the look of a foreigner, and it was not something she was going to immediately dismiss either. Sleeveless tunic, bracers, a belt with the various utilities hanging from it. The kukri found itself at her left hip, the weight becoming increasingly more comfortable with each passing day. It seemed forcing herself to at least fight with it to prove her status had begun the process of healing the stresses of violence. Of course, when the actual event came she would know the real results – but until then she was content to leave it as is.
Fallon's gaze moved forwards and focused on the task at hand. She had been hired to survey and explore, to chase leads and provide a list of potentials. Reports of late had described an increase in theft in the area, thieves taking their opportunity and causing disturbance in the bazaar. By the time the target was chased down, things began to seem out of place. Members of society with various positions of influence, owners of businesses and with no need to steal. The goods were nowhere on their person or hidden. They even carried their own set of alibis, proving that despite witness reports that they were indeed not there.
It was a conundrum. Something that itched uncomfortably in the back of Fallon's mind. She knew what she would call it, she had seen her brother use it before but dared not utter its name. At least, not to the face of her client.
It sounds like morphing. Clever morphing too by the sounds of things. Allows daylight robbery but being able to hide the truth…
her Lykata gave a prickle, a small pressing reminder from inside her glove. That was one of the reasons why, she imagined, she had been hired in the first place. Coming up to the first on the list of victims, Fallon paused before the stall displaying mild interest to the various brass objects for sale. Polished to a sheen, she spied a decanter but was interrupted by the merchant.
Akalak. Green. Dark beard, trimmed neatly. Very clean fingers,
her gaze danced around him as he spoke in common.
"Ah, beautiful lady. Welcome. Welcome to my humble stall. Seller and acquirer or various goods to the South and the sea of golden sand that is Eyktol-"
Very good common. Well pronounced. Used to outside trade? Charismatic.
"-As you can see here, we have much to offer today. A fine one such as yourself must have impeccable taste to come to I, Zanzir, among this ocean of noise-"
Oh yes, Zanzir. That was his name. His other side should be Akazir? He is the one to begin with.
"-So what can I, and my brother, aid you with today? I noticed you spying the decanter, such a fancy piece do you think. Perhaps a matching set of goblets?"
"Zanzir, was it?"
Fallon spoke then, a small curl of a smile before she began to place in the mindset of business,
"While your wares are indeed something to behold, I am alas not here for pleasures or purchase. On this day it is work,"
she extended a hand out across the stall table to shake,
"Inspector Skylar. SWI. You had a thief steal from you… seven, no, eight days ago from you now- correct?"
He firmly shook her hand, the once business gusto turning into one of focus. While he still held the same energy as before in his voice, the tones became clearer still – cooperation as he spoke. Words battered back and forth, the inspector taking out her note book and scribbling down what little she could from the man. A brass platter was the object stolen, the believed thief in question being one of the Akalak children – something that did not make sense given their upbringing. Discipline was enforced to the child by all accounts, despite the protests that he was innocent. Fallon's lips twisted in thought, while Zanzir gave a point in a direction of a stall a few rows over,
"My friend also had similar experience a few days before me. Brass was stolen again, loud crash as the thief tried to escape. Though this time it turned out to be a well mannered Konti lady. Though, she had others vouch for her that she did not do it. Last I heard, the charges were dropped."
"Interesting… thank yo-"
The crash of noise caught her attention. Turning to her right she saw the mass of the crowd, the shout of surprise from onlookers. Her chin lifted, note book being slipped away as she squinted. The shouts had become a garble of noise, with the cry of thief being called out on the air. Sighing, Fallon rolled onto the balls of her feet and gave a half hearted shrug,
"Pleasure, Zanzir. I'll be sure to come perusing some other time."
Form bursting out from the crowd, arm over head as it charged blindly forward. A scramble of movement as it slipped and stepped around the individuals. Something shiny was tucked under its arm, the form becoming noted now as being human. Fallon's fingers flexed, shoulders rolling as she watched the form of the woman go racing past. Dark blonde hair tied back, pale skin, trousers. The inspector sprung into action. Into a quick sprint, she watched the movements dart and weave around the bodies, her own mimicking in response. Lungs bellowed out,
"Make space!"
The thief had clearly already been running, adrenal commanded her and Fallon reacted in response. Feet pounded, the brief glance back – blue-green eyes- before she attempted to surge away. Fallon's own hand reached to claw out at the stray fabric that was frustratingly inches away. Where was the Kuvay'Nas in all this? Where they even coming? A grunt of annoyance, she threw herself at the target, arms wide and catching. The pair toppled to the ground, stone floor greeting them as they rolled. A scrabble of limbs, chests heaving as Fallon fought to be on top. The brass jug was still in the hands of the thief, even as she managed to pin her down in the midsts of the struggle. Hands clenched, a hiss escaping Fallon's lips,
"Got you now…"
Gloved hands. Decorated tunic identical to hers. Belt with a kukri upon it. Hands covered in fingerless gloves. It was only then that the inspector realised that the face staring back and struggling was hers.
"What the petch…?"
"Surprise mother petcher."
ooc

Just in case you're not sure. Yes. Fallon's Sakel is very much visible to everyone. Welcome to the uncanny valley!