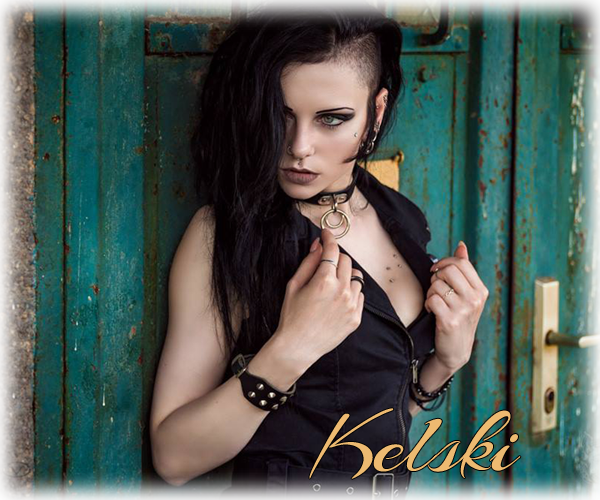 When she woke, Kelski had no idea of how much time had passed. Her face throbbed in time to her heartbeat and she felt something hard spanning across her aching nose. Both eyes were swollen, and she could tell they were blackened. Darvin had broken her nose. The Kelvic moaned slightly and tried to sit up. She managed it, only barely, swinging her legs over a cot that appeared to be in Darvin's laboratory. The big man was bent over a workbench, cooking up something on a burner. His forearm was bandaged, but there was a dark stain beneath the surface. He didn't look like he was bothered much by the wound.

He also didn't so much as glance her way when she sat up. Kelski wasn't sure what he was going to do or what was going to happen now. The Kelvic expected punishment, but she wasn't sure what form that retribution would take. Darvin, for his part, acted as if nothing had happened and nothing was wrong. Kelski carefully lifted her hand and gently probed her nose. All she could think about was what effect the break would have on her beak as an Eagle. She found a rough little cast the size of her forefinger and pointer finger put together bridging the gap across her nose.

"I didn't mean to do that." Darvin said abruptly, turning to scowl at her ruined face. "Jaren is going to be pissed and I'm going to have to explain to him why I punched his little jeweler in the face. He likes things pretty, not bruised and broken. You aren't going to be able to show your face around him until the bruising goes down. I had one of the other Dragoons set the break, otherwise it was a trip to the doctor for you, and I don't think you'd have enjoyed that nearly as much. Don't stab me again, little bird. My next reactionary punch might snap that pretty little neck of yours." He said gruffly, as if he was mad, but madder at himself than at her.

Kelski rubbed the back of her head, found a large lump there, and groaned.

Darvin grinned. "You sure make a lot of interesting noises when you don't feel too well. Maybe I should knock you around more. You do seem a bit more feisty than usual." He said, picking up something off the counter and walking over towards her. "I have a new dose for you to try. This one I'm going to advertise as a party in a vial if it turns out right. It should make you see things." He said with a grin, walking towards her. He caught her chin up, tipped her head back and uncorked the vial. While pinching her broken nose – which of course caused her to gasp – he poured the burning contents down her throat. She choked, tried to vomit them back up, but got distracted as he shoved her to her feet and pushed her towards the door.