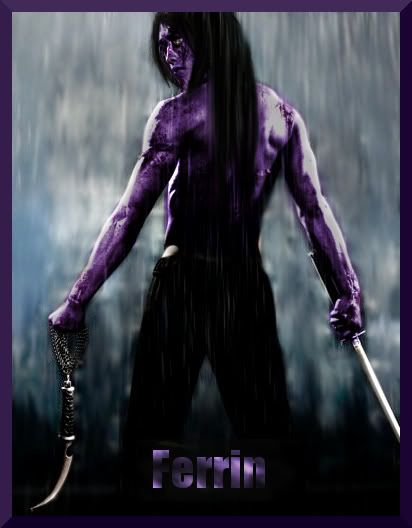 Day 36, Winter, 510 AV

So it appeared Nuavi had found a distraction. Relieving. Eyes slid their gaze between the women, stopping to examine Kavala more precisely as she spoke. Logic would admit that she was more than able to be aware of the twin souls birthed into every Akalak if she had spent much time around them, yet the mention of awareness towards the most intimate part of him was unnerving. Skin prickled, hard muscle tensing beneath the wall of battered indigo. Steadied breath slowed the beat of a heavy heart. Reflexive. Large, thickly calloused fingers curled in. The natural reaction of the body when trying to guard its secrets.

Spirit lit the chamber beneath the hollow of starkly pale eyes; a glint of acknowledgement, perhaps. A moment in the limelight for something that enjoyed such just a little too much. It was only a fragment of time, no more than a second, when his features twisted and lips coiled at their corners to flash the glimmer of teeth. The concept of bloodshed in a place called Sanctuary.
Poetic, wasn't it?

Inhale, push it back, swallow it whole. Clarification came to the mangled mind and he found himself discontented, but in agreement. There was little time to respond to the older Konti, and he had not yet collected his thoughts enough that he would wish to. Instead the Akalak gave a curt nod, tossing a final glance to Nuavi as he turned and headed towards the door, cloak fluttering at heels.

The crisp cold air of winter hit him, toying with dirty, oil black locks and scattering them all the more. Feet crunched tossed leaves and scattered rock, footfalls dissolved in the sound of sighing wind. It was a lonesome sound that seemed as misplaced as Ferrin himself. Sanctuary. What a ridiculous name. A contradiction- this place existing in a time like this. He would not succumb to unrealistic ideology.

The horse was standing calmly near where he'd left it, and Ferrin approached the creature, secretly admiring its beauty. His appreciation for the art of nature was an integral part of him. It was also one of his many secrets. Should it be known this was his interest, one might easily assume the small Akalak to be useless as a warrior and direct him towards a ridiculously lesser path.

Never mind it all. Admiration of worldly beauty had no relevance to his true interest. With a shake of his head to redirect thoughts, he wrapped the reigns around one hand and lead the animal to the back. Kavala might be training both he and Nuavi at the same time, but he had no desire to connect with her. If she wanted to bare him a child, very well. It hardly mattered who the woman was, so long as their womb was capable. If she was not interested in doing such, she was useless to him and not something he felt the need to be stressed over.