Okay so, just a quick update if anyone was interested. Leon's home now (: We took him back the other night and he's loads better.
Also, I'm going home tomorrow too. I'm packing and cleaning and stuff today, so I don't know if I'll have all the time I need to get replies or grades done till tomorrow or Sunday. However, after that I'll be back in full swing (:

And I just wanted to show you guys Cloud.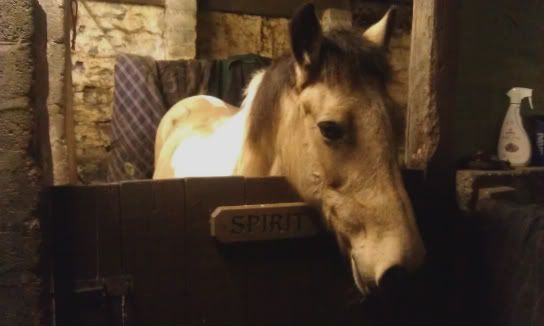 Isn't she cute?

(Ignore the name on the door!)
I've been riding her every Thursday for a while now. I forgot how much I loved horseriding till I came down here. I started right from the beginning again. It's been 8 weeks or so and yesterday I did my first jump (: Though yesterday my teacher also got us to do a rising trot with no stirrups. My legs are still hurting D: