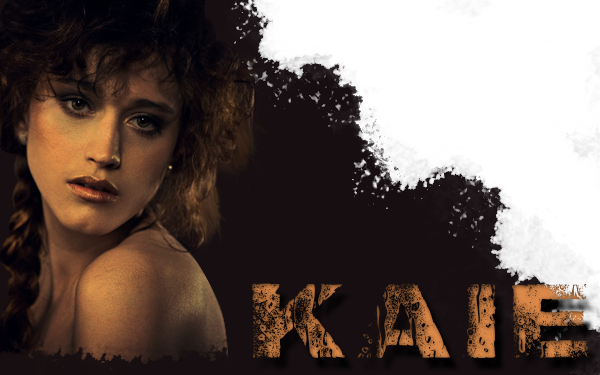 3rd of Spring, 514 AV
18th Bell


Goddess, it was a damn mystery how she had managed to survive as long as she had. Despite her more recent (and often unintentional) stumbling into mischief lately, the young Myrian woman indeed lived long enough to see her eighteenth name day the day before. It had been an eventful one for sure. She still had the bruises to prove it, but once more she was falling back into old habits and frequenting the only familiar tavern in the city. A musty, decrepit looking spot nestled right beside the docks full of drunkards almost as foreign to Sunberth as she was. The lights were dim and those that hadn't passed out on the spot were jovially singing old sailing songs, a cheap prostitute always lingering nearby as casually as a knight in Syliras had in the Rearing Stallion. The scene left something to be desired, and for a moment she missed her old bartending job in the Fortress City of Peace as blasphemous as it felt to admit. The Drunken Fish was a shyke hole to be completely honest. The bronzed savage needed her fix though and it was as good a place as any to get it.
"Ale?"
She asked the man behind the counter suddenly, her lip curling in distaste as she stared down at the contents of her mug. Her fiery amber eyes flickered up quizzically to the pompous, charismatic bar owner, and his expression was equally perplexed.



"It's what ya ordered ain't it?"

The beer bellied entrepreneur accused with a distasteful twist of his mouth. There was something unwelcoming in his eyes that made her hands twitch with the urge to make a fist, but common sense said otherwise. It was always this way no matter where she went. She knew the look all too well. There was always a hatred that arose in people when she stepped into a room full of barbarians. Their eyes shouted their thoughts about her without a filter, and they made sure she got the message loud and clear.

You are not welcome here.

Years away from home had made it grow old, but that never stopped them from quitting the practice.
"It's...Watery."
The bronzed woman gripped the handle of the mug and swirled the liquid around, her expression obviously skeptic. Instead of that craved sense of bitter comfort that left her forgetting exactly how many she'd had, it was almost uncomfortable to swallow the bizarre tasting liquid.

"Take it or leave it,

Savage

."

Lately people here were starting this terrible habit of getting on her nerves, and though she'd heard it countless times before, Kaie couldn't help but curl her fingers against the wood of the table. Behind here there was another burst of drunken laughter and the clinking of mugs, followed by some howls "ah shyke!" as alcohol splashed everywhere. The crowd of sailors was just as rowdy as the night before, and the night before that for that matter. Whatever the reason it was clear Sunberth's denizens had very little reservations about their behavior under the influence. And...why was that girl lifting her skirt up over there?



And they call us uncivilized...
"Best you can brew?"
The owner folded his arms across his chest and said nothing, but the sudden tension in his body clearly conveyed his answer.
"Then I take,"
Kaie responded with a smug grin, raising her mug in a mocking sort of toast to the disgruntled man before tipping it back shamelessly. With a ceremonious

clink

the container met the counter and was slid right on back to the bar keep. A family of Copper Mizas followed close behind. That put a far more friendly smile on old Father Manowar's face. Promptly he took her mug and coins and went right to her service. When he had gone, the eighteen year old ran her hands down her tired face, the weight of the last few days visibly taking its toll. Nothing a little alcohol couldn't fix, she assured herself. Yet even she knew Sunberth wasn't the place to accidentally blackout in. Not with the all the strange (and often violent) criminals she'd seen roaming in broad daylight.



How do they even survive here? How can you ever let yourself trust these people?



To that internal question, the answer was simple: you don't. And even with that fact she knew she'd never make it in this world alone. Sooner or later she'd have to figure something out and quickly. Myrians weren't born to become neglected corpses bleeding out in barbarian streets like these. Their destinies were for something greater, they all knew. A life and a world far more

savage.

Their Mother commanded it.
"May Dira have mercy on my petching soul,"
She muttered cynically, grinning to herself as she took the handle of the brand new mug brought to her.
"Let Akajia watch my ass in the night, and the Goddess Queen keep my blades sharp."
And with that she took another generous drink of the much frothier ale and enjoyed every drop. What a sight she surely was.
Deductions:

8 Copper Mizas.