Basic Info
Full Name
: Amora Jade
Alias
: Jade, Miss Jade,
Ghost
Race
: Human
Sex
: Female
Birth
: Season of Summer, Day 6, 494 AV
Languages
:
Common

Fluent
Appearance
Living Conditions
Location
: Sunberth
Housing
: Apartment in Sunset Quarters
Living Condition
: Poor (45gm/season)
Occupation
: Thief (3gm/day)
Amora has lived here since the day she was born, but plans to eventually have enough money to have a nice cottage built for her mother and herself. She has also been a thief since she was small, and plans on improving her ability and also plans on taking more heist jobs in order to increase her average seasonal salary. She doesn't plan to ever leave Sunberth, but if she ever did she would definitely return quickly- so her location will likely never change.
Concept
Moral Code:
"I will try my best to never take a life, but will also try my hardest to take your valuables."
Amora holds a high value to life and believes no one who isn't a god has the right to take one away. The only exception to this rule would be if it was the life of an animal in exchange for food and clothing, weapons, armor, etc. Though she does feel that way towards life itself, she believes that possessions are up for grabs. Her thought is that if someone can not hold onto and protect their things, they don't deserve them anyway. It's extremely difficult for Amora to resist the urge to try and take something she wants; which in turn causes her to find trouble almost everywhere she goes.
How does she behave around/with... :
Contents
Introduction Post
* Amora's basic information, Appearance, Current Living Conditions, Character Concept, NPC and PC Relationships, and History.
Education
Possessions
*All of the things she owns and her Ledger
Thread List
*Amora's adventures and Flashbacks
Interview
*A little insight on Amora

Mother
Name
: Rayana Jade
Status
:
Alive
Location
: Sunberth
Race
: Human
Life Span
: Spring, 88, 472 - ???
Occupation
: Fence
Physical Description
: Long dark brown hair, brown eyes, slender frame, appears a few years younger than she actually is, typically wears a green sash around her waist.
Personality
: Has a lot of confidence in herself and believes to be too good for any man, thanks to the way Ajak treated her while he was still alive. She does, however, occasionally go on 'dates' to ease her stress.
Additional Information
: Amora and her mother are very close, living together and supporting each other even as the two live their own separate lives. Neither of them care much to pry into the other's lives outside of the apartment, but they do make sure to share thoughts and feelings over dinner. To them it is very important to let each other know if they are in danger, but never go into much detail. Rayana can tell just by looking at her daughter if something is wrong and will always give her helpful advice. Some how her blind advice always seems to help Amora out of what ever she has put herself in.
OOC Info


Type: Official City NPC (Sunberth)

Pending....


Threads Used: x + x

Father
Name
: Ajak Jade
Status
:
Deceased
Resting Place
: Slag Heap Fire
Race
: Human
Life Span
: Season of Winter, Day 90, 470 AV - Season of Summer, Day 20, 501 AV
Occupation
: Burglar
Physical Description
: Gray and black ash and smut that helps to cover the Slag Heap Fire.
Personality
: Well, can't say or do much anymore. Really just sits there and lets the fire burn him constantly.
Cause of Death
: Angry men wanted revenge, so they drowned him then threw his body on the Slag Heap Fire.
Relevant Thread: x
OOC Info


Type: Stationary NPC

Pending....


Threads Used: x

Allies
NAME:
Eleazar
GENDER: Male
RACE: Human
STATUS: Alive
THREADS:
Clumsy Thief
+
We Meet Again, Old Friend
x x x x x x x x x x x x x x x x x x x x x x x x x x x x x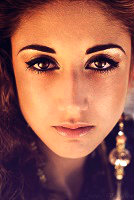 NAME:
Kaie
GENDER: Female
RACE: Myrian
STATUS: Alive
THREADS:
A Dangerous Intervention
Acquaintances
Name:
Arlo Berakailen
Gender:
Male
Race:
Human
Status:
Deceased
First meeting:
Arlo was investigating Rayana's disappearance and found Amora on the streets at night.
Amora's Thoughts of him:
"He was nice, tried to take me under his wing even. It was unfortunate that his life was taken."
Threads:
x
Enemies
Amora was born into Sunberth by her father Ajak and her mother Rayana. She only had one sibling who is an older brother named Raul- but now goes by Furis. Her father was her main influence while growing up. She always idolized what he did for a living, even though it was extremely dangerous and nothing to be proud of. Often she would beg him to come along on one of his heists, but he always refused. Being proud of his daughter, Ajak never wanted to let her get very near the danger he put himself in every day. It was a good thing too. Ajak was murdered by men who became angry with his doings; they drowned him in the sea then threw his body on the Slag Heap Fire to burn.
*More to come...
Model: Kristina Larkina