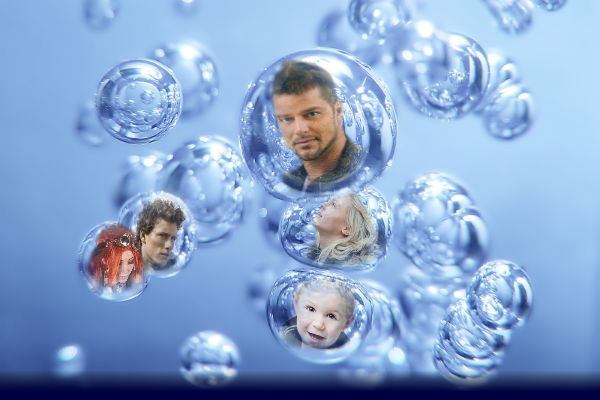 Ricky definitely looked surprised to learn that Aoren had a brother himself, something that the father hadn't expected to discover until the healer briefly mentioned that the two were bound to leave soon. As it turned out Aoren had been planning to leave for a while now, and it was a trip that may actually take a while. Yet the trip wasn't something that Ricky felt worried about at all, it was whether or not that both he and Aoren would cross paths again. It was a question he wish he knew the answer to, yet all the same didn't wish that it had to be asked to begin with. Even so this was Aoren he was thinking of, a man that could not only handle himself but heal others where he was needed most, and he definitely had the gift of a genuine soul that was rare to find.
So where did the part where Ricky didn't want him to leave come in? In truth not even the fisherman knew for sure, some part of him felt a sense of attachment to Aoren that matched that of a close friend, even if they both knew only a little about each other in the short time shared.
Silly o' me t' feel like dis.
There was amusement found within but he kept a plain content smile, a look of understanding in his face as he nodded after hearing Aoren explain his reasons for wanting to travel to the city.
"Aye. Oi can relate t' dat feelin', once felt it some time a while back."
Ricky added as he remembered the journey that he'd tried to make to Wind Reach, though that journey came to an end when he reached Alvadas and found the second half of the trip impossible for him.
"Oi t'ink Oi'll find someone who can make de trip dere fer me t'ough."
He remarked to the suggestion of the courier, as he thought it probable that some might be willing to travel that far.
A look of surprise fell on Ricky then as Aoren caught him off guard, asked for advice on traveling abroad since the fisherman practically associated with it.
"Well Oi honestly ain't got any real advice,"
He smiled a bit bashfully,
"best remember t'ough dat de crew knows best. If t'ey need help den don't be 'fraid t' lend a hand, so long as ya know ye can handle it anyways. Oh, an' if ye or yer ever feel sea sick, eit'er massage yer temples or rub yer wrists t'gether. It helps sometimes."
He shrugged when he stated that, as he failed to remember as to whether or not he actually ever felt sea sick when he sailed to Alvadas or Nyka.
"Most importantly; enjoy de wind an' de sea. When Oi was a boy me Pa always revered Laviku an' Zulrav while we we're abroad, he would say t'ese exact words: Laviku's waters carry yew, Zulrav's winds guide yew."
He said this not in repetition of what his father used to say, but what he would genuinely say when it came to a trip at sea. It was his sure way of hopefully blessing Aoren with a safe trip to Riverfall, and in turn praying that the healer might one day make a safe return.
"Guess dat's 'bout it t'ough, sad t' say Oi ain't got no real tips fer ya."
He chuckled with a genuine smile then as his eyes fell upon Aoren once more with a deep sense of friendship bound within, an idea present in the father's head as he made himself a decision Aoren knew he would like in the end.
"What time d' ya depart mate? Oi know ye're tellin' me goodbye now but Oi t'ink Oi know anot'er who'll want t' see ya off t'morrow."
It was his final question for the conversation as Ricky would only keep secret just who this other person was, either way when it seemed their conversation came to a close he would wish Aoren well and promise to show tomorrow, along with the other secret person that would want to say goodbye to Aoren as well.
oocSo I went ahead and wrapped this up and left it for you to close.

You can pretty much guess who it is he's planning to show up with the next day.