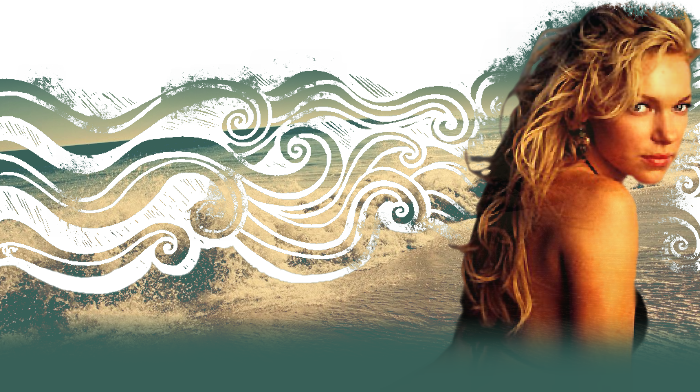 She was holding him tight, her legs around his waist, her arms around his torso, not letting him go. She liked to tease him with his strength, she liked it even more to test his strength. Trying to find his weakness, trying to make the borders what he could do. She didn't find it yet. Though she didn't give up finding that point. While that though, she enjoyed how he tried to impress her and accepting these challenges. It wasn't different with this one.
He was struggling a bit, but he still did it. One of his leg was on the cobbled stone. It was quite a work. He could have done it easily if he would be alone, though even if S'Essy wasn't heavy, it was an easy task. But he had done it, on the "land". He broke the kiss and S'Essy was grinning at him, patting his head, as he was laying her down. Comparing the stone to the water, it was cold, made her shiver first.
"Don't tell me it was hard for you Sergeant."
She teased him.
The next words softened her face's expression. Her grin turned to a bright smile. She could barely move.
"Enjoying your little bath, Ser? See? I told you to not be in that blasted room. What were you writing anyway?"