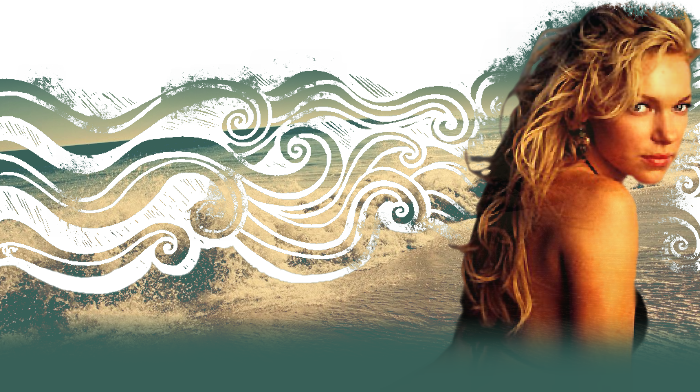 AV 514, summer 18th
The rain just didn't want to stop. It was keep raining for days. It caused trouble everywhere only, and even S'Essy couldn't do much about it. She was inside always, not even going out to swim. It was too dangerous. Their investigation was going somewhere at least, but they needed to rest. Pulren was much help, he was dedicated. She was sitting on the bed, and was looking out the window from there. Raining still, nonstop raining, she gave a big sigh.
"Boring."
She said also in a bored voice. She leaned on her back and stared at the ceiling. First the Andres family and now the weather also didn't help them to cheer up. Wonderful, but she wished the Sun would show herself. It was summer after all they could relax a bit, enjoy the weather, swim. But first the meeting Markus' family changed everything then the heavy rain. This was just crazy. She was bored, she wanted to do something.
The Konti sat up, no she wouldn't stay there forever. Her gaze went at Markus, who was not that angry and furious lately. She was grateful for that. Though she knew it was hard for him. Much memories and that burden to save his family from slavery. He was a dedicated man, a good man. And her lover again. It was nostalgic. Just like the old days, but he was more mature and older.
No she couldn't bear it anymore. She grabbed her back and searched for her cloak. It was there, she pulled it out. She wouldn't stay inside of the World's End forever, not after the incident anyway. The Konti needed to learn something about the plants anyway or just go out for walking or just not doing nothing. Either way she wanted to go out to walk. She couldn't swim again, which wasn't affecting her positively.
She put on her cloak and stepped to Markus. She didn't look as serious as before. Arms put around his waist, pulling herself closer to him.
"Don't you wanna come? A little walk wouldn't hurt and you could show me around properly maybe?"
With that she placed a kiss on his lips.