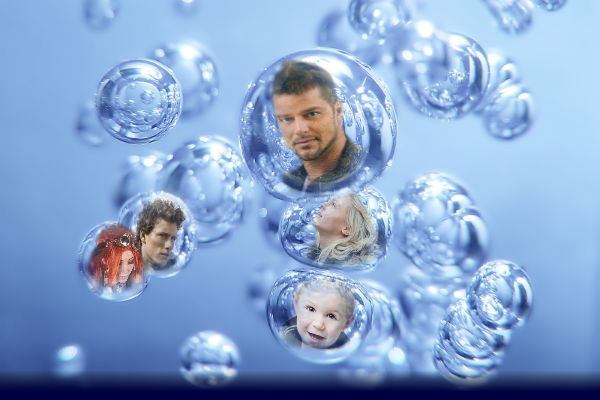 Fisherman With No Fish
Autumn 15th 514 AV, 8th Bell
Location: The Docks
Today the cool air felt great for a morning period of family time and Ricky had thought of a general idea that could make it all the more better, especially if he wanted to see if whether or not Martin would grow up like his own father and be a fisherman later in life. Although Telion still hadn't really recovered from her own sickness she did feel better enough to come along, which made the father feel all the more excited about taking his family out for some personal time fishing together. Syna's ascension had only just started by the looks of it but the Bay was beautifully lit by her presence, all while the chill in the air made the day feel like a breath of fresh air had been taken in by the city. Activity was about to surge no doubt, the locals of Zeltiva were no doubt getting ready to prepare for their part in the daily routine the city provided. Laborers and fishermen were already out and worked their trade at the docks, all while merchants and other folk wandered about the city to their destination as the city as a whole seemed to pulsate with life once again.
The new day had started, and there was no better time than now for the Maze family to arrive at the docks, the fishing gear in Ricky's hand while Telion carried their beloved son to the spot they were to roost at. When they arrived at a part of the docks less occupied by the laborers and sailors, the father placed the fishing rod and kit he brought along down before he turned to face his dear wife once more.
"Looks like a good spot 'ere. 'ow 're yew feelin' love?"
He asked with a soft smile on his face, hopeful that she wasn't pretending to be excited about it at all.
"I could be better, but I'll manage just fine. I think we need the time out together though, haven't done anything like this in a while after all."
She reasoned with a wry smile cast his way, Ricky took it as a sign that she was more than happy to try and make this a fun day at least. Telion was a stall merchant at the fish market for the longest time of course, so she could totally understand and comprehend how Ricky felt about this. The best part though was the fact she actually wanted to be included in this, even if she hadn't felt completely better from the illness she's been recovering from. Poor Martin was the same in that regard, though his recovery had been more quicker than her's, he still suffered the occasional stuffy or runny nose along with a slightly warmer forehead. Of course with the amount of naps the child took, it was actually pretty good that he was almost better from his own sickness.
"Aye, it has been a while. O' course if yew ever git tired or feel like ya wanna go home, just say de word love an' den we can get roi on it."
He issued with a gentle kiss to her forehead, he couldn't help but smile then when he heard her chuckle at the notion. He loved to be with her and Martin, every moment spent with them was precious to him after all. Which is why he wasn't all against going back home early if Telion started to feel a little ill once more, and all the more reason as to why he was excited about spending a bell or two fishing with the ones he loved most.