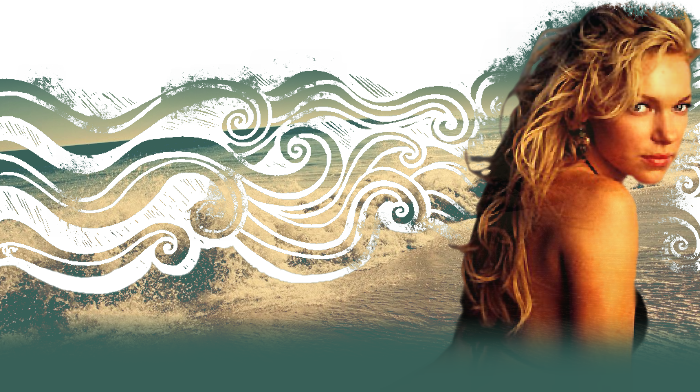 AV 514, fall 75th
Morwen's journey around Mizahar was about to start soon. The weather were getting chillier as the end of the Fall was near here. S'Essy knew she would have to get some new clothes for the winter. Part because she had to get ready for the cold winter, which was surely not friendly here and soon their baby's would start to grow inside of her. She found it unfortunate that they still couldn't finish their business here, and that she had stay in this condition in Sunberth. But the gods wanted this way, she had to overcome these challenges. And before everything, she had to help to deliver a baby this time.
Though not in the Quay. The money was paid, she had to go to the patient's house personally which was a worrying thought. The Quay could protect her and she didn't have any problem so far, but outside of it could be a problem. She could never be safe and she had to be more careful now more than ever. Luckily her lover was kind enough to join her this time to protect the Healer from anything if something happens and things wouldn't turn out the way it should. Someone she could always rely on.
She was packing her kits ready for use. She didn't know what needed, so she brought both of them, preparing for the worst in this also. The kits were ready in her room. She was dressing up warmly, put up her cloak and put her white bandanna on her forehead also, hiding her gnosis mark. Nobody had to know in the streets. Sometimes she felt it would be easier to pretend and play a role, but she was sure Markus would have been against it as always.
She gave a sigh and turned to him with a smile.
"Shall we go? And thank you for coming. Hope everything will go alright."
She said, then gave him a quick kiss and when he was ready they would leave the Quay. The only place she could feel safe and free a bit. She was trying to remember what streets did the man told her about. Where to turn, where to go, which house to go. So they were really slow as she was hesitating and was trying to focus on it. But after a few chimes it went smoothly. After a little time in Sunberth she knew the city and the streets.
"Well at least you will know a thing or two how birth goes. From what I heard from you, you'll need it. No offense."
She chuckled and grabbed his hand. She was caressing it. It was still a strange thought in her mind. Bearing his child in herself.
"Though our is a bit different. So don't freak out if I wanna run into the Laviku's water or if I demand a bath of salt water to give birth."
She winked and then her face turned a bit serious as they arrived to the house. Before she knocked in she still talked to him.
"Okay dear. I know I can trust you just a few things. We will go with my... well my goddess' rules here. And if I say do something, please do it! I want her to bring this child safe and well."
With that, she took a deep breath and knocked the door.